Lady Rockets advance to the Final Four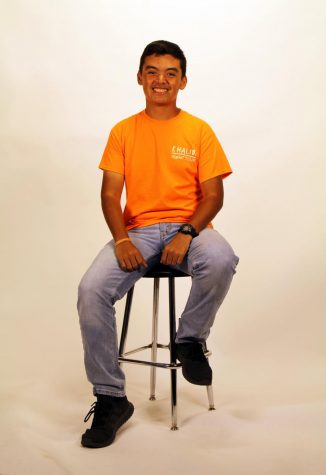 More stories from Alberto Torres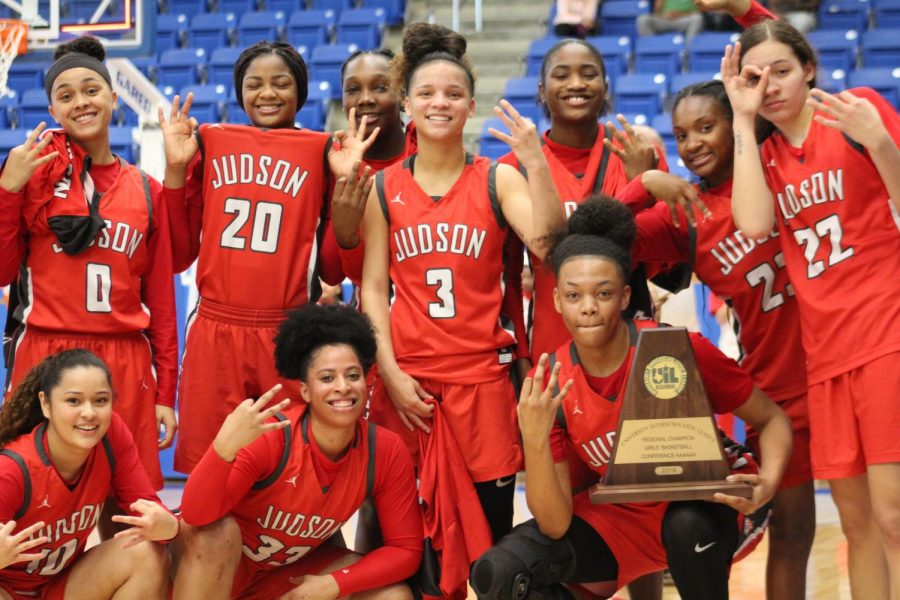 Over the weekend, the Judson Lady Rockets (36-5) competed in the Regional Tournament for the third straight season at Northside Sports Gym.
The Lady Rockets defeated Westlake 43-41 on a buzzer beater shot last Tuesday, which boosted the Rockets confidence and energy heading into the weekend. On Friday, the girls blew out the Laredo United Longhorns 87-55 and advanced to the Regional Final on Saturday against the Clark Cougars (33-3).
In the first quarter, the Rockets got to out an early 7-1 lead after seniors Kyra White and Tiffany McGarity went in for layups. Sophomore Kierra Sanderlin was fouled and went one for two at the line. Clark's leading scorer all season, senior Ta'Niya Jackson, brought the Cougars back and tied the game at 11-11. Then, the Rockets ended Jackson's scoring run after Sanderlin went in for consecutive layups and senior Corina Carter sank a three. The Lady Rockets ended the first with a 26-18 lead over Clark.
In the second quarter, Carter sank another three and the Rockets lead was pushed to 31-18. However, the Clark Cougars would not let that keep them far behind. With the help of Jackson and sophomore Sydney Solitaire, the Clark offense outscored the Rockets 14-12 in the second quarter. The Rockets still lead 38-32.
In the third quarter, the Rockets got the rest they needed and took off and took advantage of rebounds. Junior Teanna Huggins and White capped off an 8-0 scoring run with a layup. Solitaire sank a three for the Cougars and that drew them slightly closer at 46-35. The Rockets ended the third quarter with a Carter free throw as they lead 50-35.
In the fourth quarter, the Lady Rockets continued to attack the basket and did not let up. Huggins went in for two and Carter drove in for a layup of her own as she was fouled and makes the and-one shot and the Rockets lead was pushed to 59-41. Solitaire hit the last three for the Cougars to make the score 65-44. All five starters for the Rockets were out and subbed in. Senior Elena Blanding, junior Jonmecia Baskin, and senior Keanalei Aukuso made layups to help the Lady Rockets beat the Clark Cougars, 71-44.
Senior Corina Carter surpassed 1,500 career points over the weekend. This team made history with most wins in a season at 36-5. The Lady Rockets advance to the UIL 6A State Tournament for the third consecutive season and will play the Allen Eagles (33-6) on Friday, 7:00 at the Alamodome.