Lady Rockets beat Wagner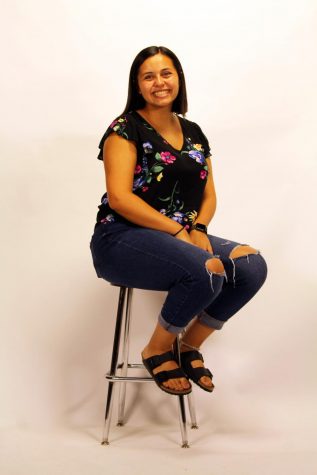 More stories from Madalynn Lambert
After a loss to Knights, the Lady Rockets volleyball team came back on September 19, 2017 and beat the Wagner Thunderbirds 3-2.
The Rockets started off strong by moving fast with a big kill by senior Brittani Bailey and good defense by senior Julie Coldwater. Suddenly, Rockets lost the communication because of a few mistakes and the Thunderbirds took the lead 3-4.
The Thunderbirds were putting in much effort, but by being smart, junior Deidrah Paul kept using whatever set she got, and dumped it left and right. Unfortunately, it wasn't enough. Rockets got down, and Thunderbirds took the first set, 25-18.
The first set really got to the Rockets. The Thunderbirds were using every chance they got to kill, and Rockets didn't respond. Thunderbirds kept the lead 5-0.
Finally, with great defense by junior Cassie Richardson, the Rockets started to get the energy back. The score was 10-12, Wagner. Back at it with amazing defense was senior Danielle Pavlicek and senior Alexis Perez. Rockets started to fight for every point, but the Thunderbirds fought harder. Thunderbirds took the second set, 25-17.
Ready for a sideout, the Rockets were ready to come back and win. With big kills by junior Zoe Lewis and senior Jayda Pleasant, Rockets were taking the lead 15-9. Everyone on the court were doing their job with even more kills by senior Karizma Brooks and Pleasant. The Lady Rockets took the third set, 25-18.
Prepared to show up even more, Rockets took the lead 4-0 with more kills by Bailey. The Rockets were not letting the Thunderbirds come back. Thunderbirds stayed at 4 for a long period of time.
Although Thunderbirds started to come back, with by saves by Pavlicek and Richardson, and the hitters being aggressive, leading the Rockets to stay up and win the fourth set, 25-18.
The Rockets showed up and won the last set 15-8. They were not letting any balls drop, especially senior Katelyn Lazo, Bailey, and Pavlicek. Rockets ended the game with a big kill by Brooks. The Rockets took the win 3-2.
The next game is this Friday at 7:30 p.m. at Clemens.