Lady Rockets blast by Smithson Valley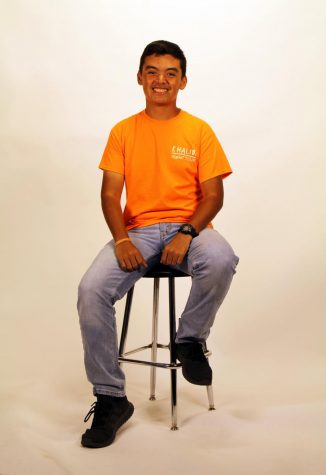 More stories from Alberto Torres
On Tuesday January 8, the Lady Rockets (24-4) hosted the Smithson Valley Lady Rangers (20-5) in a battle of unbeatens in district 26-6A at the Judson Gym.
In the first quarter, Smithson Valley matched the Rockets physically and generated offense quickly. Senior Ashley Adaszczyk and junior Anika McGarity for the Rangers both sank three-pointers to propel their team ahead 14-10. At the end of the first, sophomore Kierra Sanderlin sank a three-pointer and Adaszczyk responded with another one of her own to go into the second quarter with the Rangers up 17-13.
In the second quarter, the Rangers kept up their offensive momentum with junior Tanyse Moehrig going 2/5 on free throws and going in for a layup to go up 21-15 early, which was the Rangers largest lead over the Rockets. Sanderlin and senior Kyra White both went in for consecutive layups to pull within two points. Moehrig continued to get past the Rockets defense for three consecutive layups. But on her fourth lay up in the second quarter, she fell and left the game permanently with a knee injury. With that, the Rockets sparked new momentum ending the second as White sank a three-pointer and senior Tiffany McGarity went up for two putting the Rockets ahead 32-30 for the first time heading into halftime.
In the third quarter, the Rockets momentum continued with junior Teanna Huggins going up for a two-point jump shot. After a Ranger three, White went in for consecutive layups and stretched the lead 38-33. White then sinks a three-pointer, then after a Sanderlin rebound she goes in for consecutive layups and the Rockets ended the third with a 48-37 lead over the Rangers.
In the fourth quarter, senior Corina Carter passed to White for a layup. Ranger freshman Gabby Elliot went in for consecutive layups and went 1/2 at the line to pull the Rangers within 8, 50-42. But the quarter was all about Carter as she took over with consecutive three-pointers and then White ended the game with a two-point jump shot. The Rockets survived a tough test from the Rangers to win 64-48.
Head coach of the Rockets, Triva Corrales, won her 300th game in her career.
White ended the game as the Rockets leading scorer for the night with 24 points.
"Every single team is gonna come out and give their all against Judson, of course, especially since we're undefeated and what we've done previous years," White said.
The Lady Rockets remain the team to beat in District 26-6A and will close out round one of district play this Friday against the Canyon Cougars.