Lady Rockets blast by the Buffaloes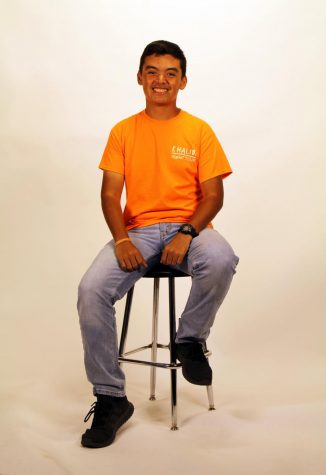 More stories from Alberto Torres
On Friday, December 14, the Lady Rockets (20-4) took on the Clemens Buffaloes (18-4) in a big district match up in the Judson Gym.
The Lady Rockets have just come off a 71-42 win over East Central in the district opener last Tuesday.
In the first quarter, senior Kyra White got a steal and passed to junior Teanna Huggins for a layup to start the game. Senior Erin Givilancz put the first points on the board for the Buffaloes with a three-pointer. The Rockets soon had an early lead with the help of consecutive layups by Huggins, senior Tiffany McGarity, and sophomore Kierra Sanderlin who had 6 points up to that point. To end the first, White got a three-pointer and the Rockets were in the lead 24-12.
In the second quarter, the Rockets continued the hot streak with White driving in for a layup and senior Keanelei Aukuso shooting an impressive three-pointer. The Buffaloes tried to get back in the game with senior Kelaiah Reffell, junior Mya Timberlake, and sophomore Hayven Harrison going in for consecutive layups. The Rockets still lead 42-20 midway through the second. The quarter ended with White and senior Corina Carter going in for layups, putting the score at 50-26 going into halftime.
In the third quarter, both offenses struggled and got off to slow starts but defense was in full force. Sanderlin and Carter scored the majority of the points for the Rockets with Carter ending the third with a three-point buzzer beater. The Buffaloes were held to five third-quarter points and the Rockets had a huge 65-31 leading.
In the fourth quarter, White passed the ball to Sanderlin and drove in for a layup. Then, Carter took over from there. She scored eight points in the fourth. Sanderlin also went in for another layup after receiving a Carter pass and scored a three-pointer to end the game. The Lady Rockets defeated the Buffaloes 85-41.
The Lady Rockets will take on district rival, the Steele Knights, in a huge district matchup on Tuesday, December 18, 2018.