Lady Rockets fall to Reagan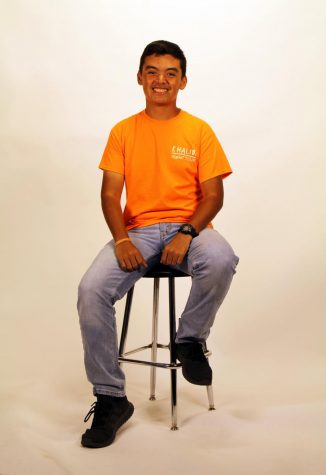 More stories from Alberto Torres
On Tuesday, December 10, the Lady Rockets hosted the Reagan Rattlers at the Judson Gym.
In the first quarter, the Rockets and Rattlers traded scores. The Rockets got the scoring started with sophomore Amira Mabry and freshman Zaadiyah Stovall both scoring on jumpers. By the end of the first, Stovall went for a layup to make it 7-5. The Rattlers made a three to tie the game at 8-8 to end the first quarter.
To start the second quarter, Michaela Verrett sank a three to make it 11-8 for the Rockets. Then, the Rattlers sank a three of their own to tie it 11-11. But then, the Rockets scoring would slow down as the Rattlers would outscored the Lady Rockets 13-5 in the second quarter. The Rattlers led 13-21 at halftime.
In the third quarter, the Rattlers continued to put points on the board as they lead 13-27 midway through the third. Verrett would then get the scoring going with two consecutive threes, and then a three and a two-point jumper from freshman Ariana Rodriguez to cut the Rattlers lead to 24-27. The comeback would be short-lived as the Rattlers pulled away 24-32 to end the third.
In the fourth quarter, the Rattlers made it a 10-point game. Junior Kierra Sanderlin, who has been limited due to a knee injury, came into the game and went in for a layup along with Verrett to make it 28-34. A Reagan three made it 28-37, but then the Lady Rockets would ride a new wave of momentum. Junior Tiana Rome hit two consecutive threes and senior Chriresha King made three of four free throws to tie it at 37-37. But it wasn't enough as mistakes, in the end, helped Reagan pull away 37-40.
The Lady Rockets will host the Johnson Lady Jaguars on Friday, December 13 in the Judson Gym.