Lady Rockets fall to Steele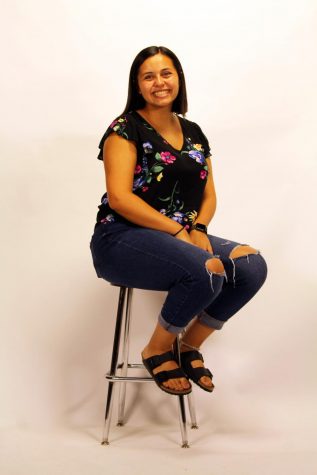 More stories from Madalynn Lambert
On September 12, 2017, the Lady Rockets volleyball team fought hard in another close game over the past week, but ended up falling to the Steele Knights, 2-3.
Starting off strong, the Rockets took the lead with big kills by senior Brittani Bailey and junior Zoe Lewis. They came to the court to get the job done.  
Senior Jayda Pleasant kept up the spirit with kill after kill. By playing smart, Rockets kept up, leading 10-6.
Senior Danielle Pavlicek lead the back row on picking up every ball, which lead senior Katelyn Lazo to assist senior Kaylin Priddy with another kill.
The Rockets kept the energy high the entire game. They defeated the Knights in the first set, 25-15.
The second set started off just as strong. The Rockets stayed in the lead with the help of senior Julie Coldwater by not letting any balls drop.
The Knights started to fight back for every point. The score was back to forth for the rest of the set. With the mindset of playing defense first, senior Alexis Perez helped in the back row, and Pavlicek stayed consistent on passing. Once again, Rockets took the set, 25-21.
The Rockets got a little too comfortable in the third set and quickly lost the lead. They also lost some of the communication and momentum they had in the first two sets. The Knights came back and won the third set, 25-17.
Hoping for a come back, Rockets tried to fight back with kills by junior Deidra Paul and Bailey. But because of issues with defense and coverage, the Rockets lost the fourth set, 13-25.
Ready to take on the fifth set, senior Karizma Brooks started off with a kill. Unfortunately, it was not enough. The Rockets couldn't get the energy they had back. They fought hard defense wise by Perez, Pavlicek and Coldwater, but fell to the Knights. Steele won the game 3-2.
The next district game is at East Central High school this Friday, September 15, 2017.