Lifeskills students enjoy annual Valentine's Day dance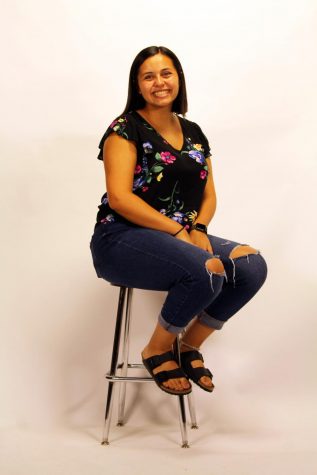 More stories from Madalynn Lambert
On February 6, 2018, FCCLA hosted their annual Valentine's Day dance for our Lifeskills students.
Every semester, FCCLA does an effective community service event. They chose to continue the tradition and host the dance, now in its fifth year.
"This is one of my favorite events that we do," FCCLA advisor Mrs. Carrie Hill said. "It means just so much to everyone who goes."
FCS students, the softball team, and the cheerleaders all help to make this dance possible.
"We do the dance so that the life skills kids have something to look forward to every year," junior Elvira Garcia said.
This year, like every year, the students could bring their family members as well to enjoy the festivities.
"They get so excited," Hill said. "The whole week [before] they are talking about it."
So much work and love went into this dance, which ended up being a success.
"It was fun," cheerleader Kaylie Carter said. "Not just to give back but to spend time with people I normally wouldn't spend it with."
Hopefully, the event continues next year after Hill retires.
"This is special," Hill said. "Once that music starts, there's no stopping them."