Mrs. Jones epitomizes Rocket Pride by returning to teach and coach
Hang on for a minute...we're trying to find some more stories you might like.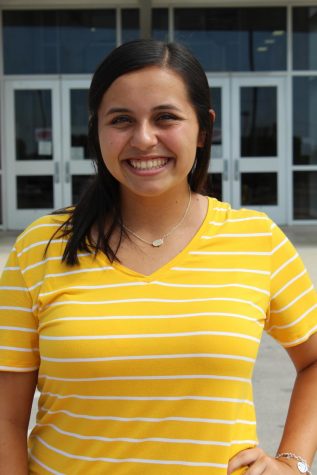 More stories from Madalynn Lambert
For some people, the last time they see their high school is their senior year. However, there are few who have the opportunity to continue the love for their school even after college.
Mrs. Latonya Jones, head cheer coach and English 1 teacher, decided to come back to share her pride for the school and teach at Judson.
"It [feels] good to be back at Judson," Jones said.
Jones graduated from the school in 2006 and continued her education at Huston-Tillotson University, where she studied to be an athletic trainer. She later received her Master's degree from Lamar University in 2016.
"I didn't know I was going to coach cheer though," Jones said. "I thought I would coach track or basketball."
Taking the job opportunity, Jones moved back to San Antonio, settling outside Converse with her husband and twin boys. She has been teaching at Judson for five years, which has only brought joy to her life.
"Judson is [my] home," Jones said.
Of course, plenty of things have changed since Jones was in high school. The stadium expanded, more programs were added and some were removed. Even though many things have changed throughout the years, one thing that always remained was the intense school spirit.
"Rocket Pride is always here," Jones said.
Jones is not the only former Judson student who returned to teach: Coach Quintin Green, Coach Christina Holland, Mr. De Angelo Freeman, Ms. Kristen Wiederstein and Coach Robert Shaw are some of the alumni on campus.
"It's cool that I went to school with them and now we're all teaching together," Jones said.
Becoming a teacher at Judson was not just a job opportunity to her, but also brought the sense of school spirit back into her heart.
"I feel a sense of pride when I'm here. Once a Rocket, always a Rocket," Jones said.

About the Contributors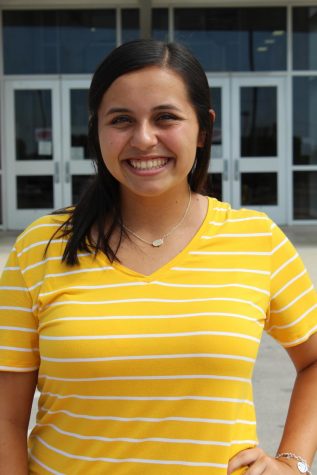 Madalynn Lambert, Junior
Junior Madalynn Lambert is a proud editor for The Fuel.  "Maddie" is an AP/ Pre-ap student who takes much pride in her work. She is also President of Student Council and plays Tennis on varsity. She aspires to be a broadcast journalist for she loves to write and take pictures.
IG/SC: madalynnlambert
Twitter: maddie_alizaa