Ms. Natorre Cole hopes to get more teachers involved at volleyball games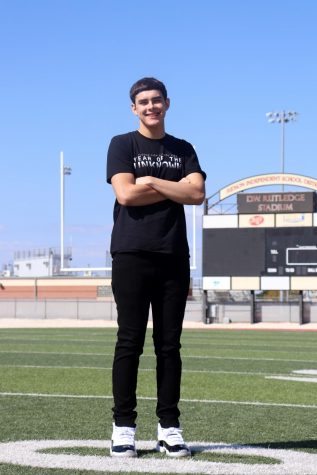 More stories from Thomas Rodriguez
The Judson's girls volleyball team puts literal sweat and tears into what they do to play their games and crush their opponents. Friends and families always sit in the stands to encourage them, but Judson teacher Ms. Natorre Cole realized that not many teachers show as much support as they could for their students.
With that in mind, she started a teacher section at the volleyball games.
Cole wants students to know that there are teachers who are always cheering them on and want to see them succeed.
"The atmosphere is ecstatic. The energy is high. I like the cheering and the motivation that comes with the teachers," Cole said. "Even if one of the students has a display, they still encourage them and that's what I love to see out there."
She has a special connection to the sport itself. For her to be able to watch her students play the game she loves gives her a unique type of happiness.
"I just love volleyball period," Cole said. "To see that we didn't have a lot of teacher support in the beginning because it was mainly for our big sports like football. We needed to show our females that you have support from your teachers as well."
Along with the students that Cole cheers on at the games, she is also cheering on her own daughter. The proud mother and teacher is glad to display both roles at the games.
"To watch my daughter play along with students I also teach, to see them all out there together, that's like pride in its deepest that you can take it," Cole said.
With the crowd, the enthusiasm, and the support that Cole has gathered, she has really changed the game for the future of Judson volleyball.