New assistant band director brings something different to the program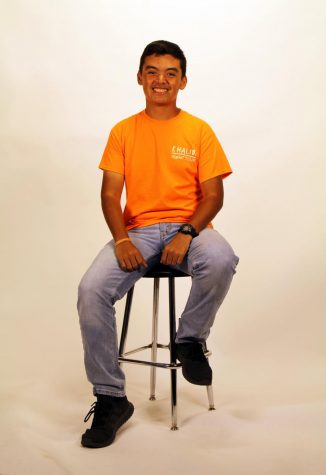 More stories from Alberto Torres
CORRECTION: A previous version of this article mentioned that the band program hasn't had a female director since the 1990s. That is incorrect. We apologize for this error.
The band program hasn't had a female band director in nearly a decade. It is rare to see a female band director in a position that is very male-dominated.
When news broke that former beloved assistant band director Mr. Luis De La Cruz was to leave Judson at the end of the year, the question came around, "Who would replace him?"
That question was answered over the summer with the announcement that Ms. Laura Poling would be joining the program as the new assistant band director for the upcoming school year.
But something that makes Poling different from other female and past band directors is how she applies her past experiences into what she teaches. She is bringing Drum Corps International experience, which is a highly sought out international band organization.
"I marched with the Blue Knights and Santa Clara Vanguard and taught The Colts Drum and Bugle Corps," Poling said. "At first, I just [taught] drum corp things. Then, I started Crossfit in 2011 so I was teaching at Medina Valley. When I went to Brennan, I added [Crossfit] to our training program there."
Upon entering the band program, Poling had no trouble adapting to a new setting.
"What I love about our student leadership program, [they] don't really have to be told, [they] do things right away, kinda forward-thinking," Poling said. "The directors, we work as a team with the kids and [they] work with us and we all know where to be, what to do, [and] when to do it."
Members of the band are welcoming this change with grace and adapting with Poling to make this year as good as past years.
"She has a lot of DCI experience and that really helps with marching fundamentals and teaching drill and all of that," senior drum major Lonnie Buck said.
Poling hopes to bring positive change to the band program during her tenure here. She hopes to do that by building better musicians the band already has and by recruiting more into the program to continue the band's tradition of being successful.