Review: Daniel Caesar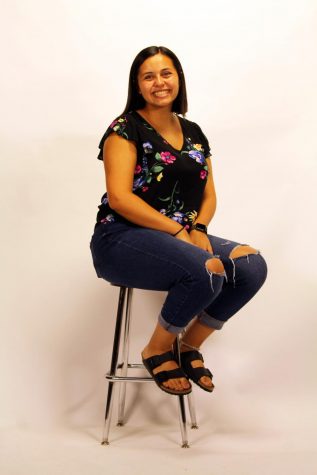 More stories from Madalynn Lambert
Time could not have gone faster. You can wait for months for a concert, while the excitement builds up, but that concert will be over in less than a few hours. 
On Thursday, September 5, 2019, R&B singer/ songwriter Daniel Caesar performed at Moody Theatre in Austin, TX for his North America tour for his newest album, "CASE STUDY 01".  
I was lucky enough to have purchased general admission (GA) tickets for the concert, so I was right there. The Daniel Caesar was right there, in front of my face. I purchased my tickets back in the summer, so I have been waiting for this concert for a while now. 
The concert started at 8 p.m. with Reggae singer Koffee opening. She played songs that she wrote herself. She even got the crowd involved by teaching us a "Jamaican dance." Everyone in general admissions was doing it, attempting to be in sync. 
About an hour later, the lights finally went dim and Caesar came out to perform one of my favorite "sweet melodies" called "CYANIDE." Him performing live was incredibly satisfying to watch. His voice sounds so beautiful on his album, but to see him perform his songs live was absolutely incredible. 
He continued the concert by playing "LOVE AGAIN", and "RESTORE THE FEELING" ft. Sean Leon. Leon even made a surprise appearance and sang his verse of the song. Caesar even played some of his best hit songs that are not on the album including, "Get You," "Best Part," and "Violet."
The concert was truly unforgettable. Once he left the stage, the whole theater started yelling out, "Daniel! Daniel! Daniel!" He then came running back and performed one of his hit songs, "Japanese Denim." After that, the crowd calmed down, and he asked, "Can I do one last one?" And we all screamed. 
He ended the concert with one of his most emotional songs, "ARE YOU OK?", and then we were all officially content with the way the concert ended. The vibes throughout the whole concert were so deep and intense. Daniel Caesar did a phenomenal job performing live and I plan to go see him again if/when he goes.