Review: Hairspray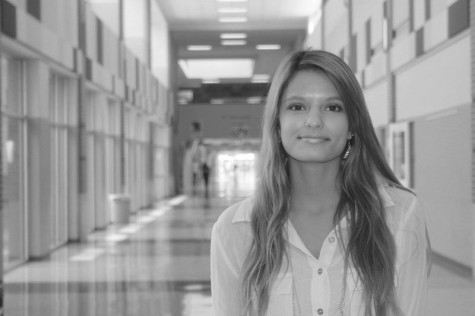 More stories from Samantha Petersen
Judson High School's Theatre Department and Choir proudly presented "Hairspray" before Thanksgiving Break. The musical is primarily focused on Tracy Turnblad, played by senior Elimel Nieves-Perez, and the amount of segregation and racism that occurred during the 1960s.
Tracy is an overweight teenage girl whose only dream is to make it on the Corny Collins show alongside her dreamy crush Link Larkin, played by senior Scott Rogers. She is an incredible dancer, and eventually makes it on the show. However, that angers Amber Von Tussle, played by senior Anne Maza, and her mother Velma, played by senior Kayla Casiano. The racism then pops up in the play when Tracy finds out black kids are only able to dance on the show once a month, and is infuriated by it. Tracy, her best friend Penny Pingleton, played by senior Kanani Jaqoius, Link and her mother Edna Turnblad, played by sophomore Stephen Glen, all band together to come up with a plan to put a stop to the separation.
Musicals are highly enjoyable, and Judson has not put on a musical for about five years. The best types of shows are the ones that have awesome stage set ups, colorful costumes, and most importantly, an alive, talented cast, which Judson's entire theater department was able to present.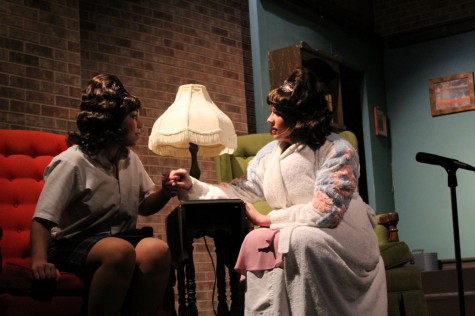 The main purpose of the play was to address racist issues, but in a creative way. The students pulled off a touchy subject, and did it well. Tracy leads the black community in a peaceful, noble protest against the segregation which eventually leads everyone together on the show.
Unfortunately, shortly after the second half of the play on Saturday, November 22, the electricity went out due to the storm that began during the middle of the first act. The rest of the play was canceled due to not having electricity, which could be physically upsetting the majority of the cast.
Nevertheless, what was perceived from the audience was a cast that was more of a family rather than colleagues, making the play a wonderful, personal, and intimate experience for the audience, especially for those who have never attended a play before. With that being said, it was hard not to keep your eyes off the enjoyable performance. The amount of enthusiasm the characters had was enjoyable to watch.
If you liked original Broadway show and the movie, you would probably have agreed that this production was fantastic, because this high school cast seemingly blew the movie away!