Review: Post Malone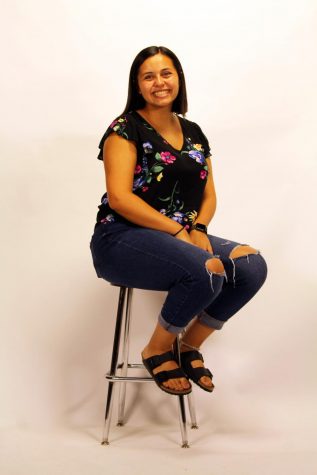 More stories from Madalynn Lambert
On December 9, 2016, Post Malone released his album "Stoney (Deluxe)" with a total of 18 songs. This album featured a variety of collaborations including Justin Bieber, Kehlani, Quavo and 2 Chainz.
If you enjoy diss tracks, Big Lie is the perfect song to listen to. This song is about people who lie when they say they are doing good, or "flexing." Everyone can tell when someone is not doing well, so when you say you're "flexing," that is a "big lie." Any song with a pumping beat to it definitely makes the song miraculously better.
The fourth song on the album, No Option, is one of the more upbeat songs. This high energy song is about him not wanting to prove others wrong, but he is left with no option. "Show up at the spot and now everyone, they all watchin'. Don't wanna prove them wrong but, you leave me with no option." His fans will find themselves having no option but to listen to this song repeatedly until they can't anymore.
The first note of the song, I Fall Apart, the seventh song on the album, will startle whoever is listening. Furthermore, no matter what mood you're in, this song will leave you heartbroken and depressed. With an incredible choice of words, Post Malone puts going through a breakup into a beautiful, smooth song. "She fooled me twice and it's all my fault, yeah. She cut too deep, now she left me scarred."  This song is about how broken he felt after a girl completely "caught him off guard" when he thought she was his "shorty." If you're going through a rough time, this song is for you.  
Patient is the eighth song on the album and is about what Malone use to be before fame. He use to be so patient and now it's a "you won't ever stop me" type of attitude. He is clearly proud on how he no longer cares and how he just expects his money upfront and no longer chooses to wait. To state the obvious, Post Malone is more demanding and ambitious now than he was before.
The last song on the album, Feeling Whitney, is definitely a calm, peaceful song that anyone can enjoy. An acoustic song is the perfect way to finish off any album. Although Malone started off the song with making his voice sound like it was on an old recorder: raspy and ugly, after hearing the lyrics, anyone would enjoy this acoustic song.
Post Malone created an inspiring work of art that illustrates the positive and negative outcomes after the trials and tribulations of a rough relationship. This album did an impressive job of constructing an emotional, yet entertaining collection of songs. After listening to this album, it will leave you with No Option but to buy it.