Rockets beat East Central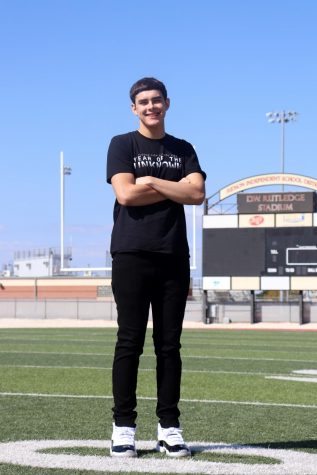 More stories from Thomas Rodriguez
On Tuesday, January 21, 2020, the Judson Rockets (18-9) faced off against the East Central Hornets (17-10) at the Judson gym. 
To start the game, Judson forced a turnover and senior Ambrose Johnson scored the first points of the game after getting fouled, giving the Rockets a 3-0 lead after the free throw. Following Johnson's and-one, both teams went blow for blow and with 2:16 left in the first quarter. Judson was narrowly up 19-16. After back-to-back layups, one being an and-one by senior Elijah Blair, Judson went on a run and ended the first quarter in the lead 26-20. 
To start the second quarter, senior Kyonte Holder hit a three, senior Mike Chandler laid the ball up and Holder also scored a layup to push the Rockets to a 33-25 lead with 5:46 left in the second. For the first half of the quarter, the Rockets seemed unstoppable, as every time the Hornets scored, the Rockets instantly responded. But towards the end of the quarter, the Hornets had a little run and closed the gap as the second ended with the Rockets in the lead 50-45. 
To start the second half, both teams went at each other's necks and couldn't seem to extend or lessen the gap until the Hornets went on a run to bring them within three points as the game was 56-53 with 4:59 left in the third. As the Hornets began to heat up, the Rockets wouldn't let them snag the lead as big defensive plays from Chandler and Blair kept a four-point gap between the teams with Judson in the lead 68-64 which ended the quarter. 
Even though both teams continued to score, the fourth quarter started slow as neither team broke the four point gap as Judson was in the lead 74-70 with 3:00 left in the fourth. Mental mistakes from the Rockets and determination from the Hornets allowed the Hornets to bring the game within one point as Judson was only up 76-75 with 1:01 left in the fourth. After a technical call on the Hornets, junior Davion Wilson made two free throws to push their lead to 78-75 with 51 seconds left in the game. The Hornets got fouled and hit two free throws to bring them back within one point with 31 seconds left in one of the most exciting games of the season.
After an alley-oop and two made free throws from Wilson, the Judson Rockets won the game 81-77 and defeated the East Central Hornets in likely one of the most intense and thrilling games of the year. The Judson Rockets (19-9) will face the Clemens Buffalos (9-15 ) on Friday, January 24, 2020, at the Clemens.
—–
If there are issues with this article, report it here.