Rockets win Homecoming game against New Braunfels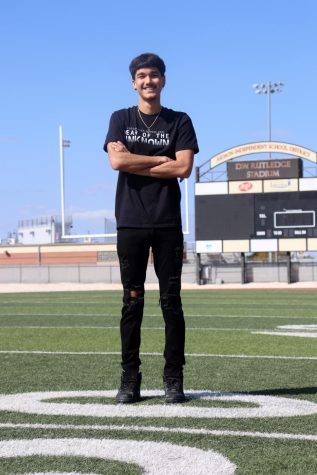 More stories from Justin Lopez
On Wednesday, October 11, the New Braunfels Unicorns visited the Judson Rockets for our annual Homecoming game.
In the first minutes of the game, senior Sincere McCormick rushed for 60 plus yards, setting up the Rockets in field goal range, putting the score at 3-0. The Unicorns fired back with a successful push and got a field goal up to put the score at 3-3. With little time on the clock, junior Mike Chandler threw deep to junior Amarea Bailey who snagged a contested over-the-shoulder catch to put the Rockets up 10-3 to end the first quarter.
In the second quarter, the Unicorns scored their first touchdown, making the score 10-9. To come back, senior Demarvin Leal forced a fumble, giving the ball to the Rockets at the six-yard line. Chandler took matters into his own hands and rushed into the end zone, making the score 16-9 to end the second quarter.
In the middle of the third quarter, McCormick rushed for his second touchdown of the night, making the score 23-9. Junior Amarea Bailey caught his second touchdown of the night as he embarrassed his defender with his catch. Unfortunately, Judson received a safety call, giving the Unicorns two points, making the score 30-11. The Rockets come back with power as Bailey caught a pass deep in the end zone for his third touchdown of the night, making the score 37-11 to end the third.
In the 4th quarter, the Rockets and Unicorns were going back and forth, keeping the score at 37-11 to give the Rockets their fifth straight win of the season.
The Rockets will play the Smithson Valley Rangers at Ranger Stadium on October 19.