Senior Kira Johnson breaks school record in pole vault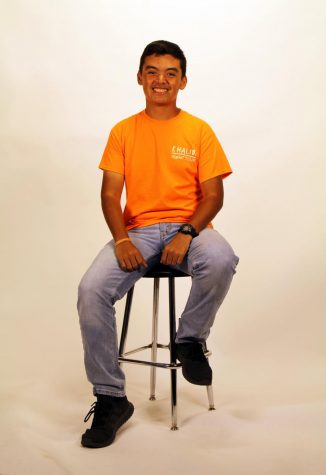 More stories from Alberto Torres
Along with football and basketball, the campus has a dominant track program, winning championships for boys in 2013, and girls in 2014 and 2015.
On Thursday, March 21, 2019, senior Kira Johnson broke the Judson High School pole vault record with a height of 11 feet at the T-Bird Relays at D.W. Rutledge Stadium.
The record was last held by alumnus Erica Burgess with a height of 10'6" back in 2006. Johnson wanted to be the one to beat that record.
"My goal was to break [the record] first and it just so happened that [it] also won the meet," Johnson said
The news of the record being broken was a big deal to her track mates, coach and for the program.
"Everyone was super happy for me and proud of me. My coach didn't believe me at first but she was super proud when it was confirmed that I did get an 11," Johnson said.
Johnson's hard work was not only noticed by her peers but also by first-year girls track head coach Christina Holland.
"Being able to watch her journey has been the true blessing, this was the cherry on top," Holland said.
Johnson uses her practices as the stepping stones of her success and always has a great attitude about what she does.
"You always want the kid who does everything right, selfless, cheers for everyone else, never gets into trouble, has great character, first one out to practice and is literally the last one to leave to win big. At that meet she did," Holland said.
After four long years of being in the track program, it was only special that Johnson made the best of her last.
"Being Kira's coach this year was very humbling," Holland said. "I wanted her to know in that moment how proud I was of her journey more than anything. Her story is what matters to me, never ever give up."
Johnson is another example of the epitome of what Rocket Pride is. Although she ended up in a three-way tie at district last Wednesday and didn't advance, Johnson won't let that take away from all the hard work she put into this track season and especially her tenure at Judson High School.