Swim team doubles in size from last year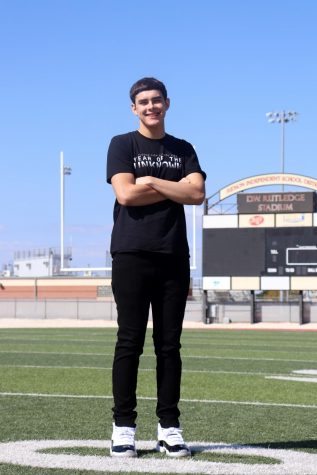 More stories from Thomas Rodriguez
Swimming has never been one of the most popular sports on campus. Especially being a football school, the sport can be easily overlooked.
However, this year, the swim team has nearly doubled from a 24 man roster to a 45 man roster with the help of head coach Mr. Ryan Murphy.
The jump was not an easy task. However, it was due to relentless scouting that got the team to this point.
"Last year, I went to the middle schools and visited the athletics periods. I took half the team to talk about their experience and why they love being on the swim team. For a month, I ran a summer camp for all ages. I had 60 kids in camp total and 20 freshmen swam," Murphy said.
With vigorous training schedules, Murphy plans on improving his athletes in every way he can.
"I would like to have every swimmer be faster than they started, send all relays to regionals and send at least six or seven kids to regionals," Murphy said. "Last year, we had like three or four."
Even though he got his degree in art, Murphy was still undecided on a career. However, he eventually turned to his passion – coaching swim.
Murphy wakes up every day ready to hit the pool. It's what he loves to do. That love came from when he was a swimmer.
"When I was swimming, the only day I missed was when I got my wisdom teeth taken out," Murphy said.
He hopes that he can bring that love and dedicating to the new group of 45 swimmers. With Murphy's efforts and perseverance, he hopes to reshape the swim team to the point that titles are regularly won.