Tennis starts fall season, falls to Clemens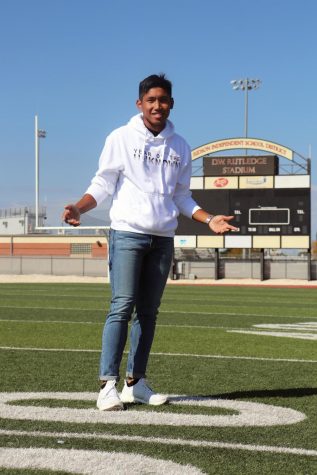 More stories from Brix Baylon
On Tuesday, Sept 15, the Judson Rockets tennis team opened up the season as they hosted district play against Samuel Clemens High School. Judson is led by new head coach Devi Lopez, who coached both boys and girls in soccer and tennis at Woodlake Hills Middle School.
The Rockets are in shortage of players this season, as there are only seven returners from the varsity team, two being boys and the rest of the team being either first-time varsity players or first-time tennis players in general. 
The matches started with junior Maximiliano Reyes and senior Dylan Juarez teaming up for a doubles match. Reyes and Juarez got off to a rocky start as it was their first match since the end of last season. The two were unable to capitalize on their strengths, which is communication and knowing their routes across the court. The two scored on a couple of serves but too many double faults took place to give them any momentum. They gave up some easy points throughout the entire match. Therefore, both ended up losing to Clemens 0-2.
Reyes and Juarez still have a lot of room for improvement as it is still early in the season.
"Become a better doubles team with my partner, we have to work on fixing those little errors," Reyes said. "Take our time on the point, don't rush it, play at our own pace. We're playing too much at their pace, which is really killing us. So, we gotta take advantage of the points, make them our points and not their points, for them to have us under their control. Also. working more on our serving games."
Juniors Angelique Johnson and Victoria Villaflor teamed up for a women's doubles match. Johnson and Villaflor stayed alive in the match as they prevented each potential game-ending score with a deuce point. Both athletes tried their best to stay in the game and kept battling through to the end but sadly to no avail, as Clemens won the match 2-0. Despite losing 0-2, Johnson and Villaflor put up a good fight as they lasted for about two and a half hours long, the longest match of the day. 
Throughout the entire day, Judson couldn't find a way to overcome the Buffaloes as Judson failed to capture a single victory against the other team. Clemens dominated the Rockets in both singles and doubles matches. 
The matches ended with Clemens winning 17-0 over Judson. The Rockets will prepare for their next district play against East Central High School on Friday, Sept 18.
—–
If there are issues with this article, report it here.