Top Texas High School Football Players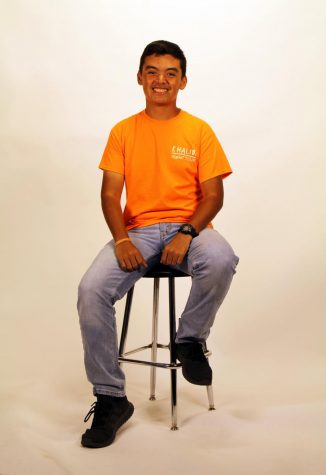 More stories from Alberto Torres
1. Kyler Murray (Allen High School): In 2012, the Kyler Murray era at Allen High School began. As a sophomore, he led the Eagles to a 15-1 season and 5A Division 1 State Championship. He threw for over 2,040 yards and ran for 1,340 yards as a sophomore. His athleticism helped him be one of the most significant dual-threat quarterbacks in Texas High School Football History. He comes in at number one for capping off three-straight state championships, all in dominating fashion. He passed over 10,386 yards and ran for 4,139 yards in his high school career.
2. Patrick Mahomes (Whitehouse High School): You know him as being the starting quarterback for the Kansas City Chiefs, but he began his career in a small east Texas town called Whitehouse. As a junior, he passed for over 3,800 yards and topped that his senior year with 4,619 passing yards. He led the Whitehouse Wildcats to 10-2 season in 2012 and a 12-1 season in 2013. He may not have had a state championship ring, but he has the stats to prove how good he really was.
3. Johnny Manziel (Kerrville Tivy High School): While he may not seem so relevant now, his high school career bled into the 2010s. In 2010, as a senior, he ran for 1,695 yards and passed for over 3,600 yards. He led the Tivy Antlers to a 10-2 season with their only losses coming to eventual state champion, Lake Travis. He left a legacy and tradition of winning in Kerrville as the Antlers have made the playoffs every season this decade.
4. Roshauud Paul (Bremond High School): It is extremely hard to get recognized when you are from a small town in Texas. Roshauud Paul is one of the lucky ones. Playing for a small 2A Texas school, Paul racked up 6,213 yards passing and 6,763 yards rushing over three years and three straight 2A Division 2 State Championships. Roshauud Paul is now at Texas A&M as a Wide Receiver.
5. Johnathan Gray (Aledo High School): Aledo is known for being a football powerhouse in the Dallas area and known for producing excellent athletes. Johnathan Gray started for Aledo just as a freshman. In 2010 and 2011, he led the Bearcats to back-to-back state championships. In 2010, he rushed for 3,223 yards for 59 touchdowns. In 2011, he rushed for 3,891 yards for 65 touchdowns. He was a powerful running back and set the stone for success at Aledo for the 2010s.
6. Baker Mayfield (Lake Travis High School): Baker Mayfield emerged to end the Lake Travis' historic run of five straight state championships. In his junior season, Mayfield led the Cavaliers to a fifth straight state title with 3,788 passing yards. In Lake Travis' 5A debut, the Cavs season ended in the first round but Mayfield still had an impressive season with 2,669 passing yards. His powerful arm is what led him into college ball and eventually the NFL.
7. Justin Stockton (Cibolo Steele High School): One of many incredible athletes that Steele has produced is Detroit Lion running back Justin Stockton. In 2010, when the Steele Knights won their first state championship, Stockton was a freshman and ran for 684 yards. In 2011, Stockton finally got his first start and ran for 1,521 yards. In both 2012 and 2013, Stockton was San Antonio's best runningback as he ran for over 4,000 yards in total. In total, he ran for 6,411 yards and represented San Antonio well with his speed and athleticism.
8. Zachary Evans (Galena Park North Shore High School): Evans is a monster whenever the ball is given to him. Just as a sophomore, Evans ran for 1,461 yards in 14 games in 2017. In 2018, as a junior, he ran for 1,784 yards and a state championship. As of right now, Zach Evans has been on a roll in North Shore's first five playoff games in 2019 and is on track to another state championship appearance. He is a powerful five-star running back who is expected to commit to either LSU, Texas or Georgia in January. 
9. Sam Ehlinger (Austin Westlake High School): This dual-threat quarterback put on a show in his years at Westlake. As a sophomore in 2014, he threw for 2,335 yards. In 2015, as a junior, he threw for an impressive 3,833 yards. In 2015, he led the Westlake Chaparrals to a state championship appearance. Unfortunately, as a senior, he got injured and had to rest for a majority of the season before returning against Converse Judson and Lake Travis in the playoffs. Ehlinger is now at the University of Texas and led them to a bowl victory a year ago.
10. John Stephen Jones (Dallas Highland Park High School): Yes, that name does look familiar. This is the grandson of Dallas Cowboys owner Jerry Jones. As a junior in 2016, Jones passed for 3,113 yards and won a state championship. In 2017, he passed for over 4,901 yards and is ranked fourth in the state. He also led Highland Park to another state championship in 2017. He is now the quarterback at the Arkansas Razorbacks.
Honorable Mention
Landry Gilpin (Mission Veterans Memorial High School) – Having seen him play in person, he is a phenomenal dual-threat quarterback. But was made him stand out was in 2018, he led his team from the valley to the 5A Division 1 Region 4 Final and passed for over 4,500 yards. He was quick and good with his feet and led 5A in 2018 with the most passing yards.