Volleyball falls to Canyon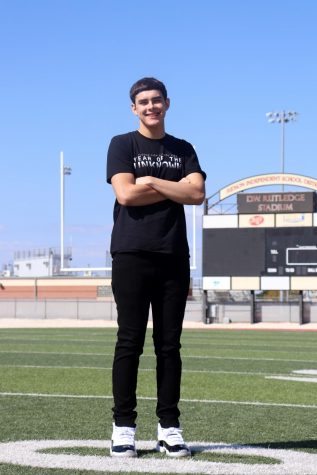 More stories from Thomas Rodriguez
On Tuesday 22, 2019, the Lady Rockets Volleyball team (2-9) faced off against the Canyon Cougars (9-2) at Judson High School. 
The first set began with a block from senior Jaeden Burroughs to make the score 1-0. But shortly after, the Rockets found themselves down 6-4 after multiple errors. The Rockets called a timeout after Canyon spiked the ball to make the score 10-4. Coming back into the game, junior Tatyanna Gladden made a kill. Then, the Cougars went on a 4 to 1 run to make the score 14-5. The opponent's defense was too strong for the Lady Rockets and they kept scoring to make the score 17-6 until sophomore Jada Leal made a kill. The Rockets battled for each point, the Cougars took the first set 25-10. 
The second set began with three kills from Leal to make the score 3-2 with Judson in the lead. After Burroughs scored off of an ace, Canyon tied the game 5-5. The Rockets played hard, but the Cougars played harder and took the set  25-12. 
To start the third set, Canyon scored eight straight points until Judson finally scored once to make the game 8-1. After Canyon seemed unstoppable, the Rockets found themselves down 18-4. After a completely dominating performance, Canyon defeated the Rockets 25-8. 
The Lady Rockets (2-10) will continue district play and face the East Central Hornets (2-10) on Friday, October 25, 2019, at East Central.