Volleyball falls to Clemens, ends season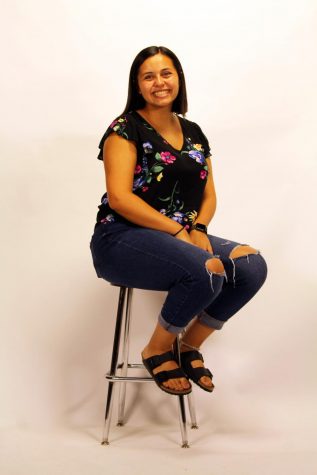 More stories from Madalynn Lambert
On Tuesday, October 23, 2018, the Lady Rockets were defeated by the Clemens Buffaloes in three sets at Clemens High School. This was their last game for districts.
The first set started off with slow defense and slow offense. The Rockets were down 0-4 until freshman Alexis Walker and junior Nevaeh Williams got a big block, which clearly raised the energy on the court. With kills from seniors Ashley Williams and Deidra Paul, the game became more intense. However, poor communication overcame the game. The Rockets lost the first set 10-25.
The energy remained high throughout the gym from both Rocket and Buffalo fans. The Rockets tried to play their defense the best they could, but the Buffaloes were just faster on their feet and took the second set 25-6.
After that tough set, the Rockets came back stronger and were more consistent by communicating and showed better defense. They took advantage of the Buffaloes mistakes, and were up 11-8. However, with consistent little mistakes, the Rockets got frustrated and it all got to their heads. The Rockets lost the third set 14-25.
Overall, the Lady Rockets had a hard-fought season, but this was the end. They fell to the Lady Buffaloes 0-3.