Volleyball falls to East Central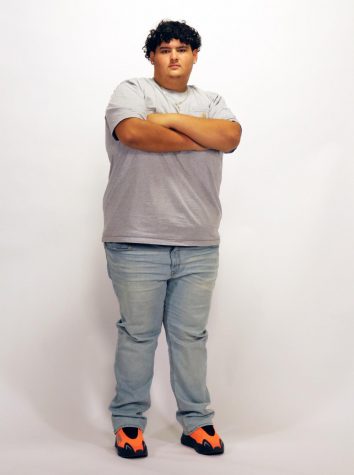 More stories from Jesus (Jesse) Hernandez IV
On Tuesday, September 21, 2021, the Judson Rockets volleyball team faced off against the East Central Hornets in a district game.
The first set started with back and forth scores by both teams until the Hornets got in front with a 7-4 lead. East Central served the ball and sophomore Marina Ramos set up the ball for junior Olivia Rubio for the kill, leading to back and forth scores keeping the game within reach. The Lady Rockets trailed the Hornets most of this set but they never let up. The little mistakes like missed hits or out-of-bound hits were the downfall of the Lady Rockets, losing the first set 25-20. 
After falling short in the first set, the Rockets were up in the second set 3-2. This resulted in consecutive points, tying the game with the Lady Rockets having the momentum. Senior Dayana Vasquez-Alvarado served the ball, scoring an ace leading to both juniors Sa'ryah Washington and Olivia Rubio scoring kills, bringing the score to 9-6. The Rockets led the Hornets for most of the set but unfortunately relinquished the lead eventually giving up the set, 25-20. 
The Rockets started off the third set with a better start than the last set with a score of 10-8. The Hornets serve the ball but senior Peyton Roper was ready for it and scored a kill with great force. The set went back and forth with a great performance by the Rockets, keeping the lead for more than half the set. Sophomore Marina Ramos served the ball twice at the end of the game, leading them to win the third set 25-21.
Starting the fourth set, senior Patience Whittaker gave a strong serve, giving the team the momentum to score off a blocked hit by senior Alexis Walker. This set was full of Hornet mistakes, giving the team the lead, 5-3. The team had an amazing force of momentum on their side with an 11-7 lead, eventually making the Hornets call a timeout. The Hornets were hungry for victory, getting a 15-11 lead with momentum on their side. They served and senior Alexis Walker hit the ball with the force of a train, not letting them block her ball. The set then led into consecutive points with the Hornets in the lead up until the ending moments. After a long game point play, the Hornets beat the Rockets 25-20. 
Next up, the Lady Rockets volleyball team will face off against Smithson Valley at Smithson Valley this Friday.
—
If there are issues with this article, report it here.