Volleyball host Dig for a Cure, falls to San Marcos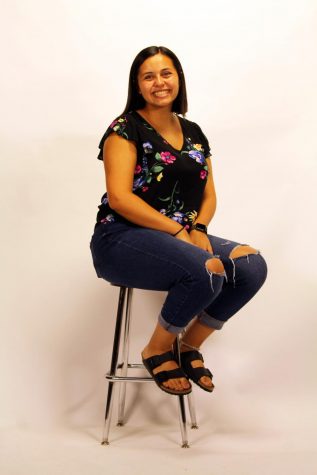 More stories from Madalynn Lambert
On Friday, October 5, 2018, the Lady Rockets fell to the San Marcos Rattlers in three emotional sets for the annual Dig For A Cure Game at Judson High School.
The emotion was high from the very beginning due to all those players who had someone there supporting them who had defeated cancer or lost their life to it. The head varsity volleyball coach, Ms. Kimberly De Los Santos, wanted to make this game honor not only those with Breast Cancer but also those with Liver Cancer, Colon, and Cervical, Hodgkin's Lymphoma and more.  
The Lady Rockets also defeated the Lady Rattlers on September 11, 2018 at San Marcos High School. So, this game was meant to be intense, which it was.
There was high energy throughout the gym from both Rocket and Rattler fans. The Rockets started off strong with strong defense from freshman Patience Whittaker, which led junior Ariel Cruz to give strong assists to help our Rockets get kill after kill from seniors Ashley Williams, Jamella Johnson, and Deidra Paul.
Consistent energy led to consistent playing but will small mistakes the Rockets lost the first set, 14-25.
After motivation from the coaching staff, the Rockets went into the second set stronger with kills from senior Autumn Johnson, Williams, and freshman Alexis Walker. However, bad communication got the best of them. The Rockets lost the second set, 19-25.
De Los Santos started to make some changes in the third set by using the rest of her players. Then, junior Neveh Williams and senior Asiah West went in with a bang with strong kills and blocks. Senior Cassie Richardson tried her best to cover everything deep, but it wasn't enough. The Lady Rockets then lost the third set 16-25.
Overall, the Lady Rockets fought hard and strong but fell to the Lady Rattlers, 0-3. The Rockets will have their next district game tonight, Tuesday, October 9, 2018, against the New Braunfels Unicorns at New Braunfels High School.