Volleyball wins annual Dig for a Cure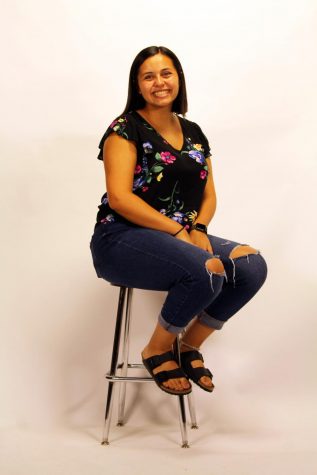 More stories from Madalynn Lambert
On Friday, October 13, 2017, the Lady Rockets defeated the Wagner Thunderbirds in three intense sets for the annual Dig For A Cure game at Wagner High School.
The Rockets started strong with a faster offense, with kills by senior Karizma Brooks and senior Kaylin Priddy.  They kept the energy high by running every ball down, especially junior Zoe Lewis and senior Julie Coldwater.
The Rockets stayed consistent and took the first set, 25-12.
The Thunderbirds got smarter and started placing the ball in any open spots. The score was back to back throughout the set. The Rockets stopped playing their hardest and had bad communication until the end.
By being aggressive, senior Brittani Bailey and junior Tyaundra Ladson-Brown started taking advantage of every ball they got.The Rockets fought for every point by diving across the court to not let any ball drop.
Senior Danielle Pavlicek ran down every ball every chance possible, which helped the Rockets take the second set, 25-21.
Starting the third set, the Rockets were ready to take the win. Lewis, Brooks, and junior Deidra Paul were going back to back with kills.
The crowd was roaring with pride, which may have forced the Thunderbirds step up their game. Yet, the Rockets stepped higher and ended the game off with a kill by Brooks. Rockets took the third set, 25-20.
In three sets, the Rockets beat their rival with the score of 3-0.
The next game will be at Judson High School against the Clemens on Tuesday, October 17, 2017.