Cheerleading Is A Sport
The Fuel takes a look at the award winning spirit group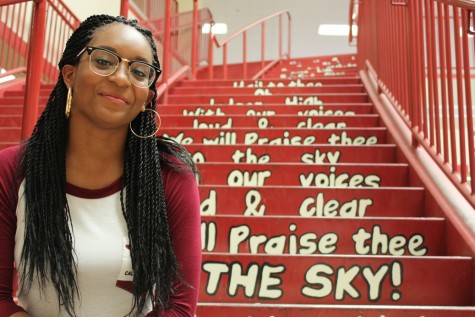 More stories from Gabrielle Ponds
To some, the idea of considering cheer a sport is laughable. However, a sport is defined as an athletic activity that requires skill or physical prowess and a competitive nature.
Between backflips, lifting and throwing team members, hollering until out of breath, bending themselves in unbelievable forms, fierce competitions and much more, the Judson cheerleaders help to prove that theory wrong.
It's believed that cheerleaders are only good for gossiping, fixing their hair and swinging their arms in front of a crowd. This is far from the truth. The Judson cheerleaders are led by two coaches: head coach Latonya Jones, English I teacher; and Coach James Denvo, geometry teacher.
"My favorite part of being a coach is the bonds I make with the girls," Jones said. "You get to know each girl and develop a relationship with them."
You may see them performing together at pep rallies and football, basketball and volleyball games. But they also prepare for local competitions and National Cheer Association Nationals. They are separated into two distinct teams.
First, the gray team consists of 11 wonderful girls and is described as the novice team. This portion of the team has claimed a first place trophy at a local competition.
"We had a lot of problems, but we pulled through; we came together as one," senior Jacklyn Ramos said.
Then, there's the red team. This portion of the cheerleaders consists on 12 talented young women with intermediate skills. Just like the gray team, the red team managed to take home a first place trophy, as well as a grand champion banner, thus beating a handful of high school cheerleading teams residing in the San Antonio area.
"We all are really good at coming together when the time is right," senior Sydney Drake said.
At NCA Nationals in Dallas, the red team won 11th place, while the gray team won 17th. "We didn't do as well as we hoped," Jones said. "However, the girls and the coaches deserve endless praise for their efforts."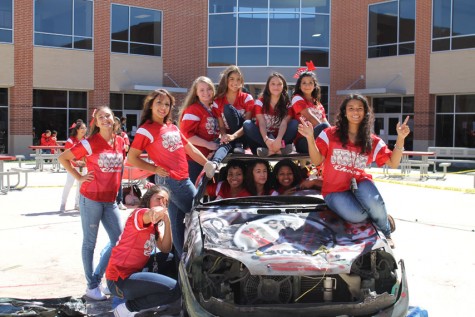 Our cheerleaders have been able to gain all these awards because the drive they have daily in practices. They practice for a whopping two hours on Mondays through Fridays and four on Saturdays. During practices, the experienced girls teach the novice members well-know cheers that have been passed down onto them.
For their amazing competition routines, the coaches bring in a chorographer to teach the girls award-winning routines. "As coaches, we clean it up or change it to fit the needs of our team," Jones said.
The competition in Dallas marked the end of the cheerleading season. On February 4, 2015, there was a meeting for those interesting in trying out. This meeting will be followed by actually try outs on February 21, 2015 for next year's team.
The Judson cheerleaders are extremely underestimated. These girls practice almost every single day and push themselves to unbelievable limits. Despite all of their endless hard work, they still manage to keep the levels of school spirit high here at Judson.