Football falls to A&M Consolidated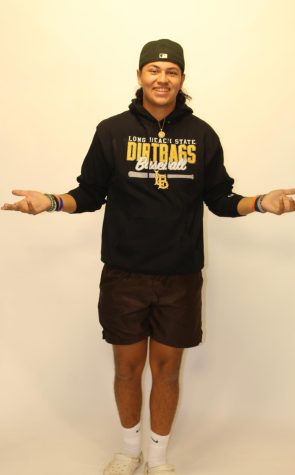 More stories from Logan Dominguez
On Friday, September 10, the Judson Rockets faced off against the A&M Consolidated Tigers at Bobcat Stadium at Texas State University.
This game started off very slow and uneventful, as the Rockets and the Tigers couldn't find a rhythm on offense. The first quarter was a hard-fought quarter, as both teams defenses were getting stops and forcing 4th down situations. However, Consolidated struck first, scoring on a 10-yard pass, making the score 7-0, Consolidated.
The Rockets had made a run of their own.
Senior Michael Burroughs handed off the ball to sophomore Nathaniel Stanley for a 46-yard blast up the middle, only to be stopped right at the 15. The Rockets couldn't capitalize on this play, as they brought out senior Sebastian Bernal to punt the ball away.
The second quarter was also a quiet quarter, with both sides getting multiple stops and both offenses struggled throughout. However, Judson went on a fantastic six-play drive downfield, for Burroughs to get a 6-yard run in for a touchdown, making the score 7-7. Judson had the only score in the second quarter, so both teams were tied heading into the second half of play. 
The second half was underway and both teams came out with intensity, focused on one goal – winning this game. 
Consolidated came out firing, as their offense found their rhythm early in the quarter. They scored on both offensive fronts, making the score 21-7, Consolidated. In need of points, Judson was set to take the kickoff. As Judson received, senior Andre Jones took the ball upfield, only for a defensive player from Consolidated to strip the ball, causing a fumble on the play with Consolidated recovering. 
With the fourth quarter starting, the Rockets had 12 minutes to tie this game up. Unfortunately, the game didn't go in their favor. To start off the 4th, Burroughs looks for junior Gavin Harris downfield, only for a Consolidated player to intercept the ball, giving Consolidated possession. The Tigers then answered on this interception with a one-handed catch in the endzone, making the score 28-7, Consolidated, as the game was slowly slipping away from the Rockets hands. On the last offensive drive for the Rockets, they took the field with force, moving their offense swiftly downfield. Senior Marvin Beasley then took the handoff from Burroughs for a 4-yard touchdown run in the final minutes of the game.
The final score was 28-14, as Consolidated clutched their victory. The Rockets (1-2) are set to face off against the New Braunfels Unicorns (3-0) at Rutledge Stadium on Thursday, September 16.
—-
If there are issues with this article, report it here.