UTSA's success means success for Judson High School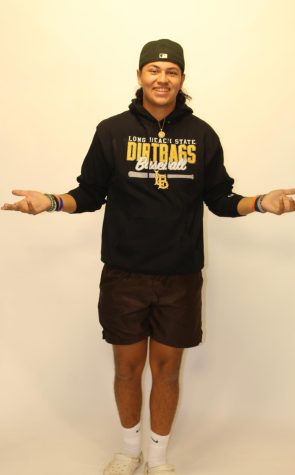 More stories from Logan Dominguez
San Antonio has come a long way in the past decade – the city has grown, the culture is changing, and influence has expanded all through the city and region.
The University of Texas at San Antonio is a big part of the change the city is experiencing.
Local athletes from around the area are bred with this same culture – growth, change, and influence. Coach Jeff Traylor calls it "being a part of the 210." 
Their football program has been receiving a lot of attention on their success on and off the field. Because of that success, the Roadrunners have recently announced their move to a higher conference.
And Traylor intends to run with it with local talent. 
"We're gonna start with our local high schools and then work our way out," Traylor said when visiting D.W. Rutledge Stadium for a football game. "We know that if more kids come, the more their families come and support, and the more the Alamodome will get packed." 
A big part of Traylor's recruitment is on local high school football talent because he believes that local talent works hard and has the best attitude. This alone impacts the community because UTSA and Traylor are giving big opportunities to local kids, earning scholarships.
Being able to stay at home and play for a successful program, while being close to family, is something someone can't pass up. 
"The kids play hard every Saturday. They bonded to our culture really well and the team has a good vibe to it," Traylor said. "The campus has a great buzz right now. The school is very excited and the players and faculty are fired up for us." 
The atmosphere on campus has been energetic and the players are all for it, which makes them feel like the decision they made to attend UTSA was the right one.
"The environment here is different from what I expected. The team feels like such a family and I love what Coach Traylor stands for, and his staff," UTSA freshman Ethan Lang stated. 
There is no doubt that the university's success will benefit local high schools, including Judson. They've recruited Rashad Wisdom, Sincere McCormick, Julon Williams, Kamron Scott, DeAnthony Lewis,  Xavier Spencer, and Robert Rigsby from Converse, TX, all making big moves on campus.
"It's an amazing [atmosphere] here. Coming off Covid, everything is starting to open back up and people are coming to support the games more," Rigsby said. 
As the university continues to grow into a powerhouse, local athletes including Judson will continue to benefit from UTSA's success. In the coming years, if their success continues, there's no doubt that Judson students will benefit.
—
If there are issues with this article, report it here.