Freshmen Julon Williams Embarks On Epic High School Career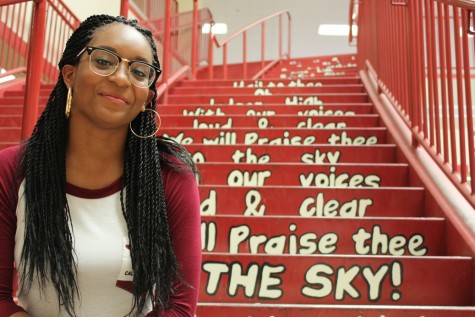 More stories from Gabrielle Ponds
Judson High School houses many talented students. However, a select few of them manage to achieve high recognition as early as freshman year. During this school year, Julon Williams has managed to make it on the varsity football team as early as fourteen years old. Nevertheless, there is more to Williams than just football.
Born February 3, 2000, in San Antonio, Texas, Williams is a quiet student at first, but eventually opens up after getting to know someone.
"When I get close to you, I tend to be very social," Williams said.
His life revolves around school, working out, playing football and other things normal teenagers do. With such a busy schedule, he relies on the support of his old brother, uncle and godfather. Unfortunately, his father passed away when he was 2 years old. This is something that inspires him to play football.
"I mainly play for my dad," Williams said. "I do everything for him. I don't want to be a disappointment."
An athlete at a very young age, Williams continued to play in middle school at Kitty Hawk. He was supposed to play on the junior-varsity team. A handful of injuries led to him moving up and making a name for himself.
"I played on the biggest stage possible," Julon said, eluting to the fact that the varsity football team played in the Alamodome in the semi-final round of this year playoffs. "It was a great experience."
Despite his success, he seems that he hasn't gotten a big head.
"I'm still friends with people I went to middle school with," Williams said. "You have to stay humble."
Although athletics receives a lot of attention, academics must be the priority. Williams gets exceptional grades and specifically excels in math.
"You just have to put in extra work and go to tutoring," Williams said. "But it's worth it."
He plans to play football for the rest of his career at Judson, with a dream of eventually playing in college. If football doesn't work out, he would like to go to college and study business or criminal justice.
"I still have yet to decide," Williams says. "But I know I want to go."
Williams is an inspirational student that deserves plenty of recognition, making sure that he gets the most out of his high school career. Overcoming major obstacles and striving towards his dreams makes him even more remarkable. Likewise, his story helps to inspire others going through tough times. He is a great addition to Judson's halls and will no doubt achieve greatness throughout his high school career.