From Military To The Classroom
Assistant Principal Walter Harchut convinced to enter education by his wife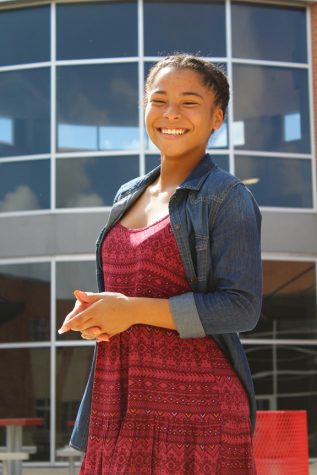 More stories from Kieva Ussery
Just as the world is coming up with its newest creations, students in the 1940s were forced to grow up and leave their family, a time when young men got plucked to fight in the war.
The Selective Act placed Walter Harchut, assistant principal, in a very difficult position.
"The way I looked at it… I was either going to get drafted or I was going to join," Harchut said.
Being deployed to the one place on earth that no one wanted to be, Harchut was forced to grow up and take responsibility for what he signed up for.
"I signed up for the Air Force so that I didn't go to Vietnam," Harchut said. "I was a telephone mechanic."
Coming back and not yet knowing what to do, he turned to his wife for advice. She turned him to education. Seeing that he loved kids, he volunteered for Special Olympics and hasn't turned back.
"Getting into education was my wife's idea," Harchut said. "I love being around kids."
He hasn't looked back, being in education for over 25 years.
"The thing is… when I'm around you guys, I don't feel old," Harchut said.
He's always greeting students with a warm and welcoming smile, one of those educators whose spirits lifts the aura here at Judson.
"I like being around young kids because they're just… interesting," Harchut said.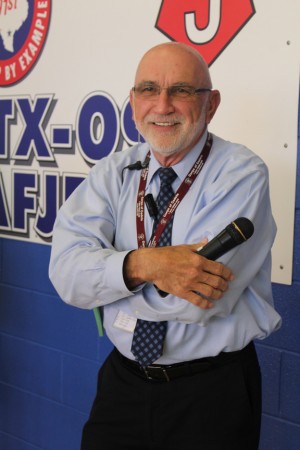 The youth of today seems to always set high goals and raise the bar for those to come after us, always looking for the next best thing.
"The goals you guys have and the way you look at things is so different than the way I did when I was younger." Harchut said.
Harchut is one of the hardest working educators on campus and a very light spirited person, always looking forward to new ways to work with the students. Harchuts' job calls for him to be a strict administrator, yet an understanding person and always ready to listen.
He is a man of who comes to campus ready to work for the students.