Graphic Design, Agriculture Students Work Together To Create Baseball Display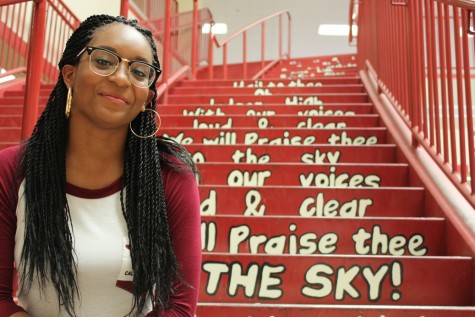 More stories from Gabrielle Ponds
Judson Rockets are known for their massive amount of school spirit when it comes to sports. Recently, our baseball teams have received extra affection from Mr. Marcus Vann's graphic design and Mr. Jay Trees' agriculture classes.
These teachers, and their students, poured tons of effort into a marvelous billboard that now illustrates past players, and decorates the entrance of the Judson baseball field for everyone to see.
Originally Trees' idea, he was inspired to begin this project when he saw a sports banner at another high school and wanted one created for Judson.
"It's pure Rocket pride," Trees said.
After bringing a basic design to Vann, they worked with each other to come up with a concept. Vann recruited twelve of his students to work on the design of the billboard.
"I though it would be good for the students," Vann said. "It is something they could be proud of."
The process involved sketches, collaboration, and plenty of work with Photoshop. Vann knew he had plenty of talented students that could take this challenge, and turn it into something great.
"I just knew they had it in them to bring it to life," Van said.
Two months later, that is exactly what they did.
After completing the design, Vann, his students, and the entire campus would now be able to admire how well everything came together. After sharing the finished project with Trees, the design was sent to 1st Source Digital to be printed.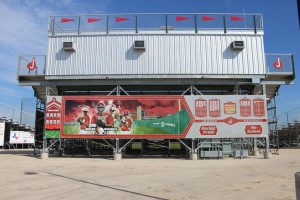 Within six hours, Trees' class managed to install the billboard by screwing it in and having maintenance weld the frame that sits behind it.
"It's a chance to show what students can do at Judson High School," Trees said.
School spirit isn't just about hollering at a baseball game; Judson has helped to prove that. Now, thanks to Mr.Trees' and Mr.Vann's classes, the campus is now adorned with a billboard that honors our past, present, and future baseball players.