Hernandez looking to implement IB curriculum throughout campus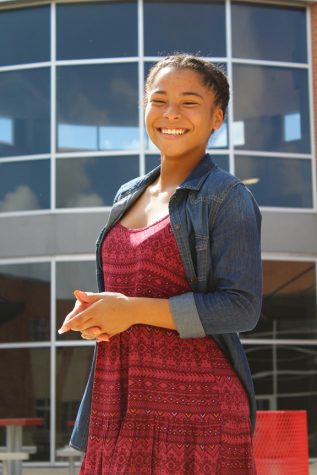 More stories from Kieva Ussery
Campus Principal Jesus Hernandez III and IB coordinators Sean Roberts and Nicole Sinnot are pushing the entire campus to adopt a full IB curriculum. The IB program is an international education program initially made for military families who go from country to country without a standardized educational system. Now, many schools, regardless of military affiliation, adopt the rigorous curriculum.
The educators hope that this will push the campus to be more college ready.
"The state of Texas guarantees 24 hours of college credit to any students who earns their IB diploma to any Texas state funded university or college," Roberts said.
The IB program wants to help schools develop respectful students who respond to challenges with optimism and an open mind. Students will make educational decisions and will be prepared to apply what they learned in complex and unpredictable situations.
"If we expose everybody to a higher level, that would give [students] better opportunities after high school in terms of being successful in college," Hernandez said.
IB takes no short cuts when it comes to their students and the way they carry themselves. Students must have completed a certain amount of community hours, and are expected to be open minded and have an optimistic way of thinking.
"We make sure… our students do community service and independent student studies, as well as four thousand word essays," Sinnot said.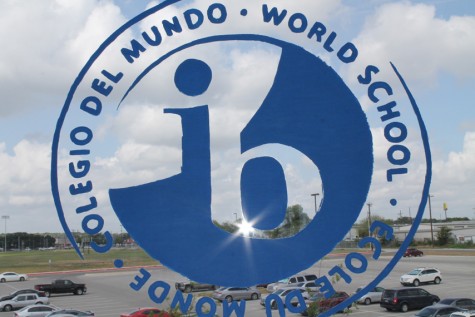 The IB classroom setting is very different than your regular classroom setting would be. The teachers are all trained a certain way and are also very keen on keeping the class calm and focused. Most classes are about half the size of the school's normal class size.
"Usually the classes are really small and everyone is really focused," sophomore Katherine Ruder said. "There's a lot more homework and the actual school work is more analytical then just answering questions."
The idea of pushing the whole campus to be IB may be the best thing for this campus to prosper educationally.
"Don't think of it as things are getting harder," Hernandez said. "Think of it as teachers are teaching a different way that exposes you to higher levels. And if we do that the appropriate way, kids are going to catch on, and I think it's going to benefit everybody."
Things will seem different, but this will help the campus be one of the most college ready high schools in Texas.