Hooper starts robotics club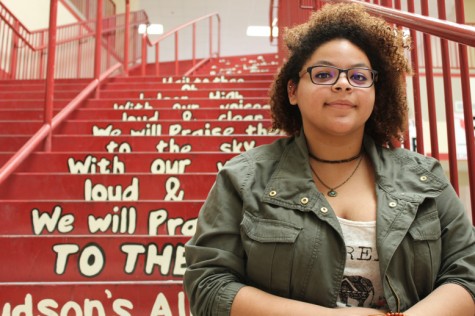 More stories from Denesha Dean
When thinking about robotics and engineering, the general assumption is that it involves a lot of math and science. For the most part, it is true. But the new robotics team at Judson is open to anyone who is remotely interest in robotics, how robots work, and being able to build one.
"I hope to learn a lot about robotics," Mr. Brian Hooper, the robotics club sponsor said. "I hope the students learn, and I hope for success."
The club is sponsored by Hooper, an English III teacher; Mr. Rich Tanner, a math teacher and a MIT graduate; and Mr. Sergio Salinas, an automotive teacher. The goal is making a team who is willing and able to compete in robotics competitions. But there is also space for those who don't excel in the math and science aspect of things. Students who are inclined in reading and writing also have a spot in the club.
"It's a steep learning curve for all of us," Hooper said. "But you'll find your place."
The idea for the robotics club was brought about when Hopper's son, an incoming freshmen, made a comment about how the one thing he was going to miss the most from his old school was the robotics club. From then on, Hopper made it his mission to sponsor the first robotics club at Judson.
"I've waited long enough," Hooper said. "I'm just ready to get the club started."
The club is still awaiting grant money to purchase the materials needed for competition. A $10 club fee will be needed in order to pay for traveling expenses and any other materials that may be needed. Competitions that the club hopes to attend include a competition hosted by Lego and a naval underwater robotics competition as well. The club meets Mondays after school in room G225.
"I hope to create every opportunity for the students," Hopper said.