Judson publishes first student newspaper in nearly five years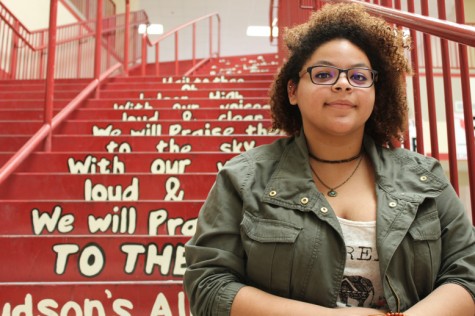 More stories from Denesha Dean
In the span of five years, Judson has changed in numerous ways. Yet, the one thing that's remained the same is the lack of newspaper production. Although times have changed,
it wasn't until recently – the 2014-2015 school year – that an online newspaper was established by Mr. Pedro Cabrera, head of the journalism department.
The Fuel, Judson's online newspaper, has already made an impact on our community. Photos and stories have been shared by USA Today and KENS5, along with other alumni across the country. Now with the online newspaper a steady success, Cabrera has decided to take the next step.
"Kids enrolled in newspaper class should know how to produce an actual newspaper," Cabrera said.
The funds needed to print newspapers in pre- vious years were insufficient. The next solution was to create The Fuel. Through good financial planning and with this year's and last year's funds, Cabrera was able to provide the financial means needed to produce 3,000 copies of a physical newspaper.
"This is an exciting time for journalism," Cabrera said.
The goal for this year's production – and for the newspaper in general – is to educate people as to what is going on around them. The notion that kids are more willing to read something that is tangible and in front of them is what Cabrera is hoping for. The newspaper staff hopes to reach the community, and a wider audience, than what an online newspaper would be able to.
"What greater way to inform our community than with a physical newspaper from their local high school," Cabrera said.
There is nothing you can find in a newspaper that you can't find online, but newspapers have always been a space for student reporters to share campus news, their opinion, provide reviews of art and entertainment, as well as educate the community as to what is happening on campus.
"The newspaper is a way to make your mark, to make an impact," career counselor Mrs. Cynthia Cortez said.
To know that there will be tangible copies that may lead more people to become exposed to the information within their community is what the newspaper staff hopes to accomplish.
Hopefully, the success of this first tangible edition of The Fuel will lead to more issues being published in the near future.