Milam Began Rocket Career In 1987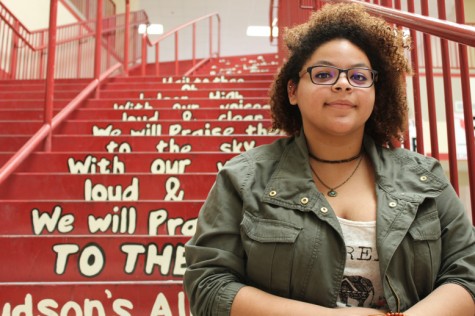 More stories from Denesha Dean
At a young age, Mrs. Milam knew the career she wanted to pursue. She was so inspired by teachers of her own that she has dedicated 30 years of her life to educating students.
Milam started teaching in 1985. She taught 8th grade math at Kirby Middle School for two years before she started teaching pre-calculus at Judson High School.
"I always enjoyed math," Milam said. "I enjoyed helping people understand math."
Within her 30 years of teaching, changes have inevitably occurred. She has been around to see administrators come and go, and to see one high school split into two campuses. She was also around to see the opening of the gray campus, as well as the making of the current campus. But the biggest change that she's seen would have to be student body size.
"We used to have average sized classes," Milam said. "Now, we have classes that average 28 to 35 students."
With a growing school population and population to the area, it puts more stress on the school, and more stress on the teachers, something that Milam would like to change.
"If there's one thing I could change about my job, it would be the hours I spend grading papers," Milam said.
Fortunately, Milam has also seen how teachers have had to adapt to it. She recognizes the struggles other teachers may have with having to move from class to class due to unavailable classrooms.
"I feel for the teachers who don't have a permanent classroom to teach in," Milam says.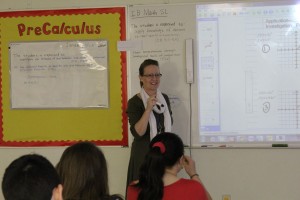 Although Milam feels as though the school is a little over crowded, which in turn makes her feel a little over worked, she is highly content with her job. She does not have much planned for her future when her teaching days are over, and she doesn't have any plans to stop teaching any time soon.
"I'm going to keep teaching as long as I'm physically able," Milam says.
This is a true example of someone who is dedicated to her profession, someone who is teaching for the right, selfish reasons, and someone who is the epitome of Rocket Pride.