Review: Britney Spears
Hang on for a minute...we're trying to find some more stories you might like.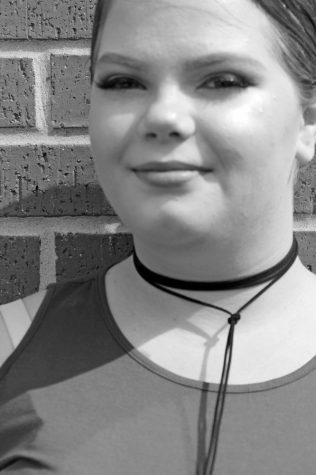 More stories from Sierra Koberstein
Britney Spears, singer and actress with a very infamous background, released her ninth studio album, "Glory." The album did its job… if the job was to disappoint.
Spears announced her album with a short and sweet tweet saying "It's here!!!" The album has 12 different tracks, including "Make Me," "Invitation," and "Private Show," which is the song she named her new perfume after.
"Private Show" is a song about Spears putting on a show for an unnamed boy. Spears voice in this song is so high pitched, it's piercing. I feel like this song was a failed attempt at a sexy R&B song.
"Man on the Moon" is a song about Spears finding her love who is far away, but mostly just sounds like a bootleg version of Katy Perry's "ET."
"Hard to Forget Ya" sounds like a horrible song they play at a $1 nightclub where gross people… are gross. It definitely would not be hard to forget this song.
"Invitation" sounds good for about the first 30 seconds. After that, it sounds like a crappy mine craft cover song on YouTube, with the editing done by an 11 year old. The main chorus, "Here's my invitation, baby; Hope it sets us free; To know each other better; Put your love all over me; Here's my invitation, baby; Come feel my energy; We give emotions to each other; Put your love all over me; Put your love all over me; Put your love all over," is choppy and the lyrics are too forced into one beat.
 Unlike "Invitation," the song "Make Me" is nicely paced with the rhythm and the lyrics. I could say otherwise for Spears' dance moves in the music video, which is about auditioning boys with random talents to play a part in her music video. The video was horribly sponsored, with random companies placing ads in the music video.
Spears tried to combine every annoying fad song from 2012 and named it "Love Me Down." Listening to the song, I feel like the only lyrics they could come up with was the title in different rhythms and beats repeating. The way Spears sings in this song sounds like she's one of those girls always fawning about her "boyfriend" of two weeks over the phone and you just put on mute until she's done talking.
Overall, the majority of Spears songs in this album are too forced and are just the same five verses repeated three or four times. Most of the songs don't describe glory in any way. They more describing promiscuity and sexuality. And with how high pitched her singing is, it seems like the chipmunks could have done a better job with an album.