Review: Power Rangers
Hang on for a minute...we're trying to find some more stories you might like.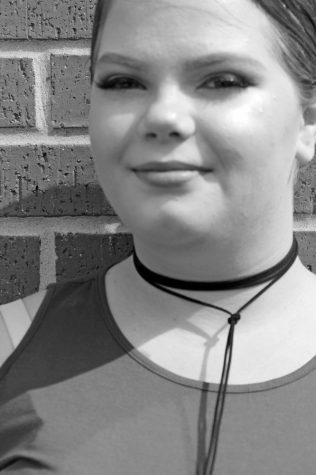 More stories from Sierra Koberstein
On March 24, 2017, Power Rangers was released the world, dazzling fans everywhere, making $66.43 million worldwide in its first weekend while only cost $15 million to make. It followed five teens through their journey of overcoming their insecurities to face the evil Rita and save the world.
The red ranger, played by Dacre Montgomery, was a star football player until a high school prank resulted in a car accident and a criminal record. Injuring his leg and needing a brace, he could no longer play football and has to go to a Saturday detention for the rest of his high school life. This is where he meets the blue ranger, played by RJ Cyler; a nerdy kid who is bullied on a daily basis, yet looked forward to his and his father's adventures in the mines until his father passed.
His curiosity of the mines led him and the red ranger to explore the minds together.
They are eventually introduced to the pink ranger, played by Naomi Scott, a cheerleader who was outcast by the team for exposing  another member. After she commits the act, she instantly regrets it and feels like she is a horrible person.
The black ranger, played by Ludi Lin, is a lonely kid whose main concern is taking care of his sick mother or fun. He waits everyday for the yellow ranger to come and practice some form of karate. The yellow ranger is played by Becky G. In the movie, she having trouble finding friends and expressing herself to her family about her sexuality.
Once the red ranger heads to the gold mines as a favor for the blue ranger, they all stumble upon each other one at a time until they all end up in the same place, which is where an accidental blast causes them to happen upon five coins that lead them to learn that they must band together to stop Rita from collecting enough gold to form her monster Goldar and retrieve the Zeo crystal, a crystal that controls all life on earth.
This is where they find out they are the Power Rangers!
The movie features many of the original characters and themes including Alpha 5, Zordon, the zords, and even the original Mighty Morphin Power Rangers theme song, played while they are charging into battle, giving old generations a sense of nostalgia and a new generation a love for the rangers.
The directors and producers created an entertaining movie commemorating the early Power Rangers in a new and interesting way. This movie was everything the Power Rangers series deserved and more because it showed that anyone can overcome their hardships, even if it's a hundred foot gold monster. It had a great plot great characters and amazing directing. From a fan to a fan, this movie was amazing.