Review: The Duff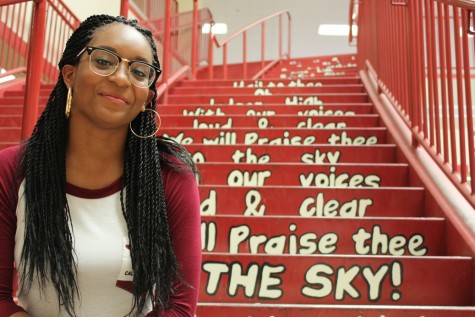 More stories from Gabrielle Ponds
Only a few weeks after its anticipated release, The Duff quickly managed to take the box office by storm. Raking in $30.9 million, this film has received generally positive and neutral reviews from critics.
Adapted from a novel of the same title by Kody Keplinger, the story centers around seventeen year old Bianca Piper, played by Mae Whitman, a high school senior, who writes for her school newspaper. Throughout her life, Bianca has been able to maintain her carefree attitude with the support of her two best friends, Jess and Casey, played by Skyler Samuels and Bianca Santos, respectively.
However, Bianca's self-confidence pummels when an old childhood friend, Wes (Robbie Amell), makes it known to her that she is the ugly friend in her group – the duff. After days of self-pity, an argument with her friends, and her desire to overcome her socially awkward tendencies in order to talk to her crush, Toby (Nick Eversman), and stick it to her relentless bully, Madison (Bella Thorne), she goes to Wes and asks him to help make her more "dateable".
With Wes' help, she is able to overcome cyberbullying, mean girls, and even lands a first date with Toby. However, Bianca discovers she has developed feelings for Wes and ironically enough, it is revealed that Toby is only using Bianca to get closer to Jess and Casey.
Once she makes up with her friends, she comes to realize that other people's labels don't determine her self-worth – she does. After expressing her feelings to Wes at prom, she is psyched to find out the feeling is mutual. Previously given an assignment to write about what prom means to her, she is now filled with inspiration and is able to complete the story that she dreaded to write.
In all, this movie is hilarious. Bianca's ability to easy poke fun at herself in the face of humility mixed with the witty comments from all of the other characters only makes certain scenes funnier. Additionally, this film also manages to send a good message about self-esteem, telling teens that the words of others shouldn't dictate how you perceive yourself.
Overall, The Duff is a wonderful movie. From its untraditional love story, relatable scenes and overwhelmingly admirable humor, this film is a must-see.