Van Slycke Running For City Council Seat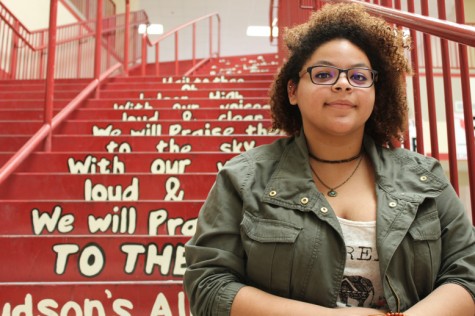 More stories from Denesha Dean
Jeffery Van Slycke has been teaching English at Judson High school for two years. Within these two years, Van Slycke has realized problems within his community that he wants to fix, such as the construction of toll roads, public safety, and a lack of communication throughout the district. His vision of how the community should interact with their local government has inspired him to run for San Antonio City Council of District 9.
These problems were brought to Van Slycke's attention when he sat in Joe Krier's office and heard of the plans he had for the district.
"I started to see they're not doing what our society, or I think, they should do," Van Slycke said. "This has made people apathetic, and I think City Hall has given up as well."
Krier is the current representative for District 9, and Van Slycke's opponent. He has been the representative for multiple years and has an extensive background in the business aspect of things. But Van Slycke doesn't believe Krier is living up to his potential.
"Joe Krier has the business industry behind him, but not the needs of District 9," Van Slycke said.
Included within the plans was the reconstruction of the Alamo, something Van Slycke is highly opposed to. It's not only the half billion dollar budget, supplied by the tax payers' money, that Van Slycke doesn't approve of, but also the way City Hall wants to alter a historic symbol to better the experience of tourist.
"It's like Pawn Stars," Van Slycke said. "Something has more value the way it is than when you clean it up and make it pretty."
Another problem Van Slycke wants to fix is the way the community communicates with each other. His goal is to create a network that allows for people of all ages to come together to be heard, and to make sure they get a say about what happens in their community.
"I will immediately initiate a network, reaching into neighborhood organizations, faith-based communities, schools, seniors' groups, and any other communities to regularly listen to concerns and ideas, as well as share… what is on the table at City Hall and in our community," Van Slycke said in a political advertisement.
As soon as the bell rings, signaling the end of school, Van Slycke is what's known as a block walker. He goes door to door physically helping out his campaign. Because Van Slycke is fairly new to campaigning, he hasn't yet acquired the tools and resources that would help ease the time spent making plans and the physical labor of having to strategically organize his routes.
"Campaigning takes time and money, and I have little time and no money," says Van Slycke.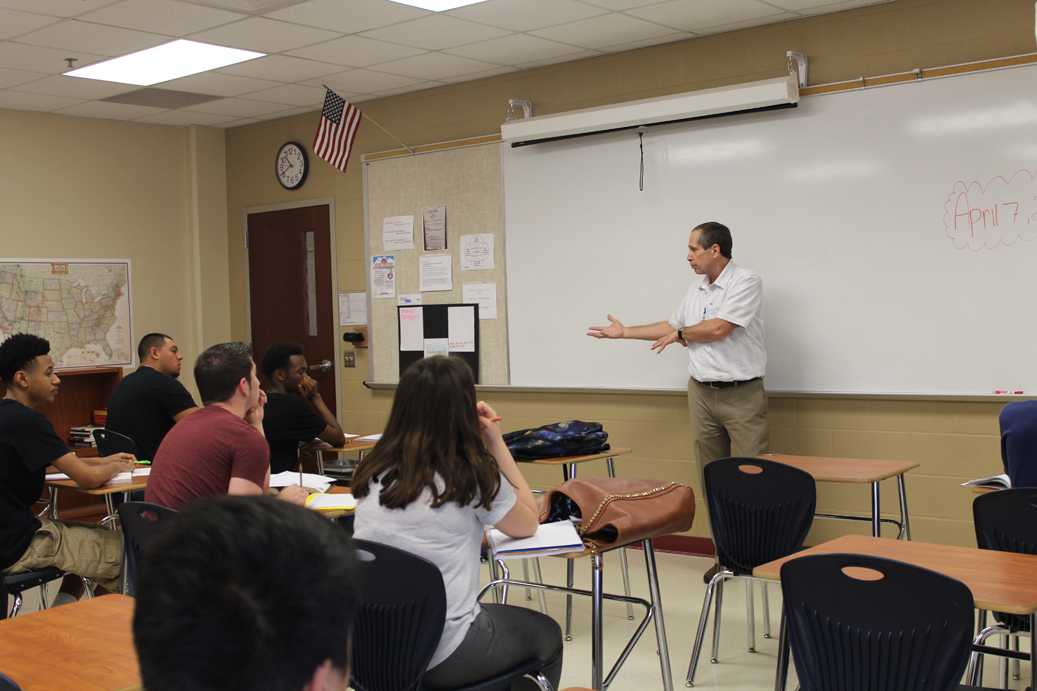 In regards to campaigning, Van Slycke works rigorously to win over the majority of votes, something he described as "difficult but not impossible." He knows he's at a disadvantage because of the lack of resources, but he will do what he can to fight for his cause.
"I'm going to be an honorable candidate," Van Slycke said. "I'm going to do it with respect."
Van Slycke understands the being an elected member of City Hall is a full time job. So getting elected would mean having to give up his current job. But in essence, the two jobs aren't that different. Both jobs consist of Van Slycke helping his community, whether it be educating the future generations or helping the people at this present time, both jobs play an equally important role within our society.