Bosquez returns to the classroom after premature retirement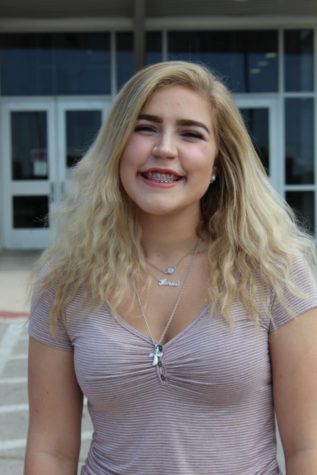 More stories from Hanna Perkins
On May 31, 2017, Ms. Lyida Bosquez retired from teaching after 41 years in education.
She decided to retire a year ago because of an illness that had taken a toll on her body. She was taking a chemo drug that drained her each day as she continued to teach.
"The drug was killing me. I was so tired all the time," Bosquez said.
Feeling she needed a break, Bosquez left the classroom to focus on herself and family.
"I figured my body really needed to rest. I thought that was it. However, I was a little restless because I do better with a schedule," Bosquez said.
While getting better, she bought a house and helped get her daughter through school.  Enjoying her retirement, Bosquez got a call in the summer from Principal Hernandez on July 25. After that conversation, Bosquez decided it was her time to come back.
"Hernandez called asking if I wanted to teach again and I said 'yea,'" Bosquez said.
Being a teacher isn't easy. It takes a lot of hard work and dedication, which Bosquez shows through her love of teaching.
"I came back because I missed teaching. I was jumping up and down for joy. I was elated," Bosquez said.
It's not often students find teachers who are truly passionate about their job and enjoy all aspects of it. Bosquez has taught many things over the years including music, art, Spanish, English, and even science, but mathematics is what stole her heart.
"Teaching has me by the hair. I just love it. I tell my kids whatever you do, do something you are passionate about. Because if you're not, you're not going to be happy, no matter the money. Passion gives you life," Bosquez said.
Coming back a year later, Bosquez has excitement for what's to come and is determined to make this a good one.
"My goal is the same every year – to be the best possible teacher and to help my kids appreciate math and to realize it's not that bad," Bosquez said.