Choir puts on their first performance of the year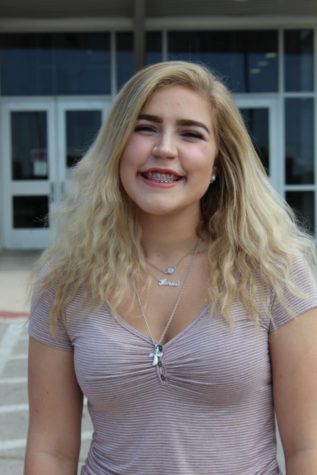 More stories from Hanna Perkins
On October 23, 2018, the choir hosted their first concert of the year. The show featured all choral groups: Brother's ensemble, Nova, Ladies acapella, Cantante, and Chorale.
"For most of our singers, it was their first time singing on stage. I'm so proud that they really put their best foot forward by singing their hearts out," choir president Patrick Gonzales said.
The choir has been practicing these songs since the school year started. In this concert, some of the pieces the choirs sang were also performed in their region auditions that took place earlier in the month.
"[The night] was amazing; to have been in front of the crowd and feel the adrenaline. Coming from someone who has stage fright, it's really nerve-wracking. But you end up getting over it. I thank Mrs.Cristo and Mr. Short to have given me such a big opportunity to be in Cantante this year," senior Alyssa David said.  
As the choirs performed their hearts out, each student had their fair share of feeling nervous.
"The nerves were definitely flowing, but as soon as I felt the lights, it came natural and it was all about having fun," senior Hailey Leither said.
As the concert ended, the choir members all gathered together, including some alumni who joined in their tradition to "The Lord Bless You and Keep You," ending an amazing performance.
Choir's next concert will be December 13th, 2018.