Juniors put on 2019 Judson Prom, "La Rose D'Amour"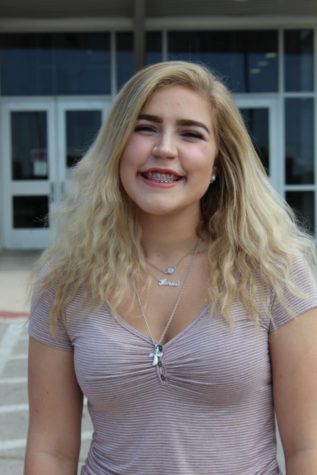 More stories from Hanna Perkins
On April 13, 2019, Judson High School's junior class officers hosted prom at the Rosenberg Skyroom at the University of Incarnate Word.
This year's prom theme was La Rose D'Amour. The room was decorated with red lights and white accent feathers on the tables, as well as a red carpet to give everyone a full feel of the theme.
"Our main goal was to just let this be one of the best proms Judson has ever had. We all worked so hard to make so many different decisions, so to see all of our hard work pay off was so exciting," junior class president Madalynn Lambert said.
Prom is an event mainly for the upperclassmen. It does allow them to bring underclassmen as dates, but it is one of the very special occasions dedicated to the seniors and juniors.
"It was exciting to see everyone dressed up and just having a good time. The upperclassmen don't have too many formal events, so it's always nice to see everyone having fun with their dates and especially friends," Lambert said.
Formal events like prom have a lot of different expectations from people. The outcome is always different than what they expect, especially for those who had never been before.
"For my first time going to prom, I had an amazing time. The Skyroom and prom, in general, was more than I expected it to be," senior Gabriel Ramirez said. "I was shocked at how there was a lot of people and how everyone got involved and even the tremendous amounts of compliments I got."
The details of prom went beyond the decorations, thanks to the added space and necessities. The junior class officers made sure to cater not only to the theme and consideration of the students' enjoyment but also to the guests' needs.
"The dark colors for the theme were super nice in the Skyroom, and there was so much more room to dance this year. I especially liked how they had care products in the girls' bathroom. It was really helpful for those certain situations and was definitely needed," senior Faith Robles said.
Prom night is a special night to make lasting memories with fellow classmates and good friends. For some students, this was their last prom and last time being together as a class at this event.
"Honestly, it was really nice getting to see everyone all dressed up. Seeing many of the people I've come to know over the last few years, knowing that in about a month we will all be graduating together and all going our own ways, it was very surreal," senior Shannon Horn said.