Junior Madalynn Lambert wins Junior Class President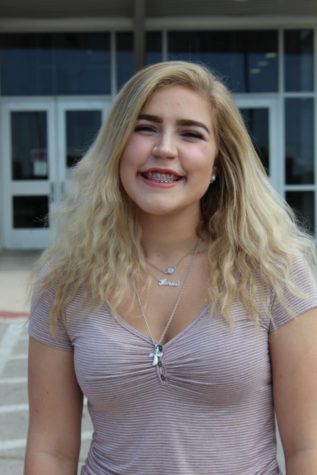 More stories from Hanna Perkins
On Monday, September 17, 2018, Principal Hernandez announced junior Madalynn Lambert as President of the junior class for the 2018-2019 school year.
She is an overachieving student who shows more than plenty of school pride by being involved in multiple organizations: student council, varsity tennis, and the newspaper staff. She holds leadership positions in student council as president and in the newspaper as co-editor. She also works at Bahama Bucks on Pat Booker.
"I just love being involved. I love meeting new people, making new friends, having a good reputation. I love just doing school activities and being there at all the fun activities," Lambert said.
Being as involved as she is can be stressful. It takes a lot of time, effort, and responsibility, which Lambert easily exhibits.
"I understand that it takes a lot to handle, especially with all the organizations I'm in. But I'm super excited to know that my class trusts me and understands me to think I can do it all at once," Lambert said.
During junior year, students start to create their own path, looking into colleges and figuring out what they want to do in life, all while still trying to balance the immediate requirements in the classroom.
"Junior year is a stressful year:  getting ready to apply to colleges, getting your grades in order so your transcripts look okay. I think that your junior year is the time to get in order so your senior year can be a breeze," Lambert said.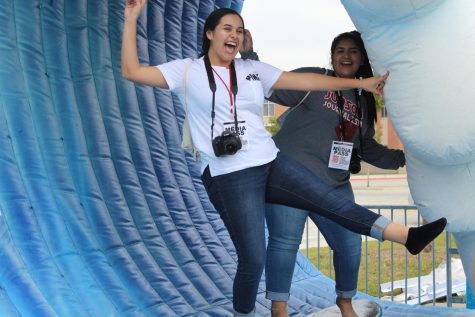 One of Lambert's goals is to have a more united class.
"I want to get my class more involved and understand what you have to do and what you need to graduate. Then, I could help us to have a fun senior year," Lambert said.
She has proven herself as a hardworking and confident individual in all the work she does. She wants to share these qualities and experiences with her classmates, eventually sharing the fruits of the junior's labor.
"I want this to be fun, Why wake up in the morning? Why go to school?, All this is to be happy, to have fun, and not make school being a dread. I'd like to make it fun for all of us," Lambert said.
Now as junior class president, Lambert plans to make this one of the best years, getting everyone involved, having fun, but also get her class ready for senior year.