D.W. Rutledge Hosts This Year's Special Olympics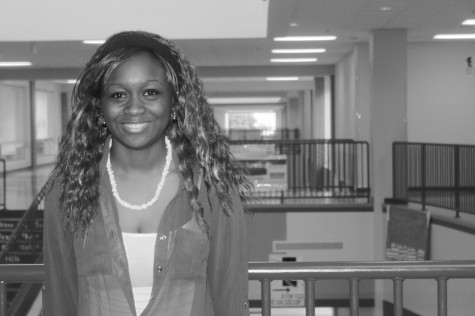 More stories from Andronica Owens
On April 8, 2015, D.W Rutledge Stadium held the 11th annual Special Olympics, hosted by Edward E. Waring.
The Special Olympics is an event in which life skills students from around the district join together and have a field day of their own. The events that take place give these students an opportunity to experience things they may normally not get a chance to.
Waring, the host of the Special Olympics, had many different inspirations when coming up with the idea of a Special Olympics. However, one reason stood out from the rest.
"When I came up with the idea of a Special Olympics, I was mostly thinking about when I was younger," Waring said. "I was an athlete and I had teammates who shared the same interests as me. I wanted these students to have that same experience of being on a team and having to work together towards a common goal."
There were a number of events the students were able to participate in including the 10 meter walk, 25 meter walk, the 50 meter walk, the 50 meter dash, the 100 meter dash, and the 200 meter dash. Some field events include shot put, discus, long jump, high jump, and the softball throw.
"For a long time, the students only participated in individual sports" Waring said. "We established team sports as part of the Olympics to introduce the students to a different dynamic. Over the years we have started to introduce soccer, flag football, and even basketball. We really wanted to put an emphasis on these sports because we believe that these experiences are important for the students to have."
During the day, all of the athletes receive an award because it's not about who won first or second place, it's about the experience they had, and the memories they made with their friends and families.
The Special Olympics were once again a success, and look forward to more successful years to come.