Volleyball Season Comes To An End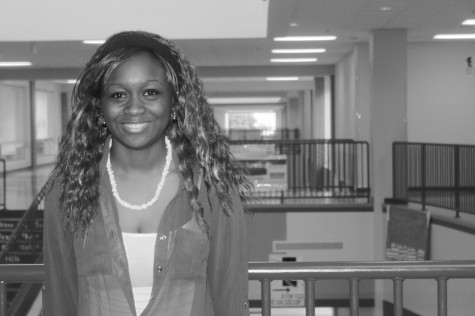 More stories from Andronica Owens
After their exciting win against the Clemens Buffalos, the Rocket Volleyball girls were off to a great start in their second round of district play.
Facing the Wagner Thunderbirds in their second match, everyone was anxious to see what would come from this rematch between the two teams. While it was the Dig for a Cure game supporting all of those with breast cancer during Breast Cancer Awareness month, it was also a high tension game between these two teams who both had something to prove. The Lady Rockets left the match with two wins, defeating the Thunderbirds in three sets; 25-18, 25-10, 25-19.
After starting the second round with two wins, the Rockets were scheduled to face the New Braunfels Unicorns, who led their district in wins. The Rockets started the game losing the first set, 25-18, and then continued to struggle throughout the match ultimately losing to the Unicorns in three with scores of 25-9 and 25-12.
With their record now at two wins and one loss, the Lady Rockets were now set to face the Steele Knights in a high tension match. Over the course of four years, the Rockets were never able to defeat the Knights, losing each match in five sets. This year, however, the Rockets were hoping to finally defeat the Lady Knights and get back on track after their previous loss to New Braunfels.
Winning the first set, 26-24, the Rockets were off to a good start against the team. Losing the second and third sets 25-21 and 25-17, the Rockets played a great fourth set winning 25-15, but ultimately falling just short of a victory in the fifth set, losing 15-10. The Rockets were unable to end their streak against the Knights, ended their night with a disappointing loss.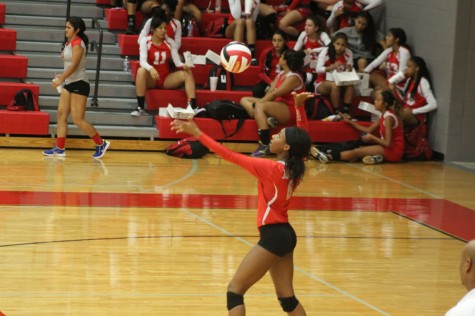 Going into the last game of district, the Rockets were competing to continue their district play. There was so much at stake for both the Rocket Volleyball team and the Ranger Volleyball team, and depending on how the game went, either both teams would have another match to play, or only one team could continue their season. It was all or nothing for the Rockets, as they went into this game with the goal not only being to win, but to make sure they did not end their season prematurely. With both teams knowing that this significant match could determine how the rest of their season went, both teams were ready to fight for either a spot in playoffs, or another chance to secure their spot for playoffs.
It was a high intensity game with emotions running high on both sides of the court, but the Rockets were unable to overcome the Ranger team, losing this game, 25-10, 25-15, and 25-21, and ending their season.