Girls Basketball Celebrates Senior Night, Playoffs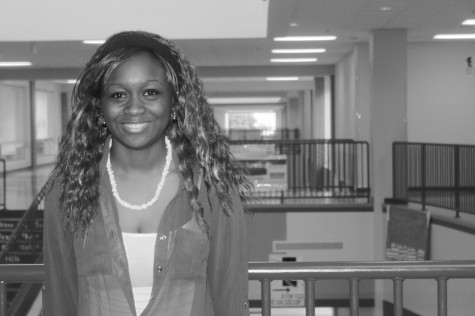 More stories from Andronica Owens
On Tuesday February 12, the Judson Girls Basketball team hosted their senior night, signifying the last home game for their season before playoffs and honoring the graduating seniors on the team.
"As an upperclassmen, I can honestly say we were 'laced up' for this game and for playoffs this year," senior Dejah Martin said. "I believe in this team, and stand with them 100%. We never underestimate our opponents, but we're always ready for what they have to offer."
They played the Steele Lady Knights in a battle for the third seed in their playoff bracket. It was a close game throughout all four quarters. However, the Lady Rockets fell short by three points in the fourth, losing the game 43-46.
"They played a great game and worked very hard," senior manager Sarah Williford said. "It's difficult seeing them take this so hard because when they lose, I lose. However, I think if they keep their heads up, they have the potential to go far in the playoffs."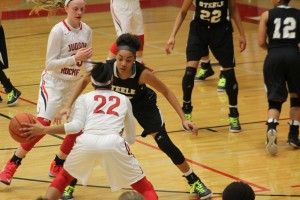 Even though they ended the night with defeat, the Rockets didn't consider the whole night a loss. They are advancing to the playoffs.
"I think our team did fantastic for our last regular season game," Martin said. "We fought hard and never gave up. We just happened to fall a bit short. We all wish we could've walked away with a victory, but the outcome doesn't matter because we gave it our all and get to play another day."
The girls finished their district play with a record of six wins and six losses. This may not be the best record, but the girls have played hard all season and worked hard to clench their playoff spot.
"This season was definitely one of our toughest, but we've come a long way," senior Angel Charles said. "Now that playoffs are here, we've got to keep working hard and maybe shock a few people along the way."
After this challenging game against Steele, the Rockets are set to face Johnson High School in the first round of playoffs on Tuesday, February 17.