Lady Rockets Beat The Buffs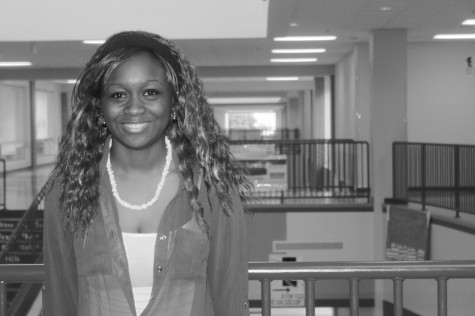 More stories from Andronica Owens
After struggling in the first round of their district play, the Rocket Volleyball team was hoping to start their second round with a win. With the first game being on Senior Night for the Rockets, it was important for the Rockets to play hard and win this game in honor of the seniors and parents who have been part of the program for many years.
In this first game of the second round, the Rockets were ready to play hard and end their losing streak against the Clemens Buffaloes. Staying in the lead throughout the first and second sets, the Rockets won 26-24 and 25-23, respectively. However, in the third set the Rockets fell behind, giving the Buffaloes a 9-2 lead.
After the timeout, the Rockets knew they needed to play hard, stay focused, and pick up the intensity in order to come out with a victory against Clemens. Playing a very strong third set, the Rockets surpassed the Buffs, winning the set at 25-22, and officially winning the game, ending their losing streak.
The scoring leaders being Jordan Vail (8) with 18 kills, Brie-Anna Armstrong (12) with 2.5 blocks, Cydni Cox (14) with 21 digs, and Topaz Byrne (1) and Cydni Cox (14) with two aces each.
After this exciting match and successful Senior/Parent Night, the Rockets are gearing up for their rematch against Wagner in the Dig For A Cure Match supporting Breast Cancer Awareness.