Despite gender stereotypes, Junior Jabari Tutt simply loves to dance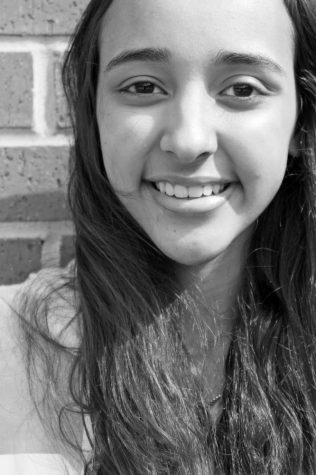 More stories from Aidalice Rodriguez
On Friday nights, fans watch the football players play, the band music roar, the dance teams spirit and the cheerleaders cheer.
But there is one thing that stands out from all the others. Amongst all the girl dancers is junior Jabari Tutt. He is the first male dancer to become a part of the Judson High School Satellite Pep Squad.
Since a young age, Tutt has been participating in the arts. He has always enjoyed singing, dancing and acting. But when he started high school, he decided that dance was the route he wanted to take.
"I have always wanted to do musical theater because I love to sing, act and dance," Tutt said. "As of right now, dance has sort of took my attention more and I love it."
The year prior, Tutt had been a part of the boys dance team, Project Gemini. However, he felt that the team would not help him improve the style of dance he wanted.
"The Satellites and Galaxies give me a variety of dance genres I can learn," Tutt said. "It is a challenge I would like to conquer and succeed in."
Besides wanting to improve his skills, Tutt's dream is to become a part of the Galaxies, one of the varsity dance teams.
"I feel like Galaxies provides the energy I am looking for," Tutt said.
So far, Tutt has enjoyed the memories and the experiences he has gained throughout the season. His goals for the year are to progress in dance and hopefully secure himself a spot on the Galaxies dance team.
"Being at the games is awesome," Tutt said. "I try to soak up all the information and try my best to do whatever I need for varsity."
Although the school has a dance team for boys, all the traditional teams are welcoming towards any person who has a passion for dance. With Tutt working hard to be on the Galaxies, he has opened a new door that others can follow.