Junior Yuika Taniguchi leaves Japan behind for America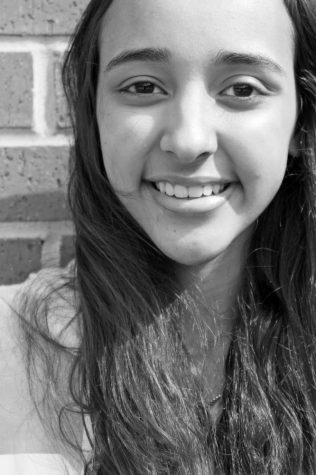 More stories from Aidalice Rodriguez
When you think about Japan, first things that come to mind are cherry blossoms, sushi, bullet trains, and a country of peace. Many would not dream of leaving all of it behind.
Junior Yuika Taniguchi, a foreign exchange student from Japan, has joined the Judson High School student body for the 2017-2018 school year.
Leaving behind her friends and family in Japan, Taniguchi came to the United States in hopes to progress her knowledge and education in another country.
"When I was 13 years old, I went to Los Angeles to meet my cousins. At the time, I thought America was so wonderful and I wanted to see another school for myself. So I wanted to challenge big things for myself," Taniguchi said.
In order to become an exchange student, Taniguchi took a test which measured her English ability.
"[The test] was hard because normally, the Japanese have trouble speaking English," Taniguchi said.
Before coming to Texas, she visited New York for a ten day camp in which she and other students in the same situation would take class and participate in different social activities.
"[During the day], we took a class. At night, we just played volleyball," Taniguchi said. " It was so fun. If I could go back to camp, I would. I really miss it."
Back in Japan, Taniguchi played volleyball for the Hiroo Gakuen Junior and Senior High School. She decided to continue by joining the junior varsity volleyball team at Judson.
"I love [volleybal], especially my teammates they are so amazing. I love them very much," Taniguchi said.
For Taniguchi, it has been difficult adjusting to a new life in the United States due to the language barrier and the fact that she does not have her family with her.
Another big difference from her old school is that students do not move from class to class. The teachers do. They would have a home room in which they would stay all day.
"Sometimes it is hard [to adjust] because I have not seen Japanese in San Antonio or anybody from Japan at Judson yet," Taniguchi said.
With lots of change in her life, Taniguchi is working hard to involve herself in the Judson community and doing everything to make most to make memories in the year she has in America.