Football heads into playoffs after win against Canyon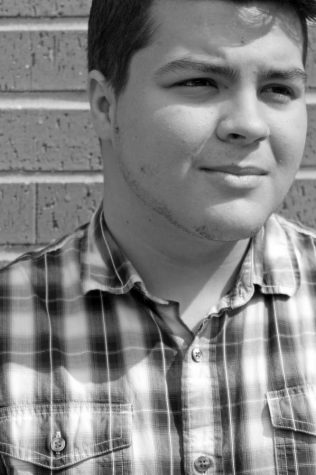 More stories from Jose Tamez
After a devastating loss last week against the Smithson Valley Rangers, the Judson Rockets (8-1) went to Cougar Stadium to face off against the Canyon Cougars (2-7).
The Cougars went off with a terrible start going out of bounds on the Rockets 38-yard line during the kickoff. However, the Rockets could not turn this advantage into a touchdown opting for a 36-yard field goal by senior Shane King with just over nine minutes remaining.
Five minutes later, senior Jay Miller pierced through the Cougar defense scoring with a 21-yard touchdown run. The Rockets finished off the first quarter 10-0.
At the start of the second quarter, an attempt to punt the ball from the 44-yard line was blocked by senior Cooper Holm from the Cougars. After numerous attempts, the Cougars were unable to get through the Rockets defense. Soon afterward senior Keith Jefferson scored with a 6-yard touchdown run for the Rockets with nine and a half minutes remaining.
Later in the second quarter, junior Rashad Wisdom scored with a 3-yard touchdown run with just under seven minutes left. Instead of attempting a field goal, the Rockets opted for a two-point conversion by senior Joseph Hudson, which put the score to 25-0 for the Rockets.
Not long after, senior Kishaun Fisher scored a touchdown for the Rockets, which put the halftime score to 32-0 in favor of the Rockets.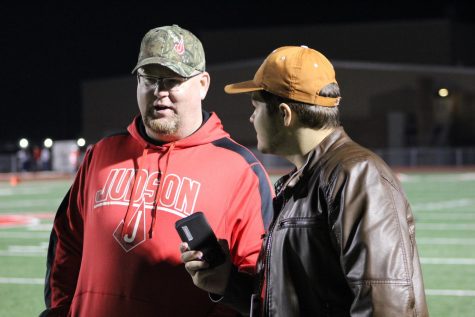 At the start of the third quarter, junior Seth Leeper Haney was quick to score for the Cougars bringing the score to 32-7 for the Rockets, only two minutes into the third quarter. The Rockets countered this only two minutes afterwards with Jefferson catching a 30-yard pass from sophomore Amarea Bailey, bringing the score for the Rockets to 39-7.
With just over five minutes remaining, the Rockets make it into the endzone. However, there was a flag on the play for waving back and was not counted as a touchdown. The Rockets were moved to the 29-yard line. King attempted a field goal and missed, keeping the score of 39-7 for the Rockets at the end of the third quarter.
Only seven seconds into the fourth quarter, the Cougars scored one final time, bringing the final score to 39-14 for the Rockets with just under twelve minutes remaining in the game. After a brutal fourth quarter, the game came to an end and the Rockets ended their season with a win of 39-14.
"We prepare every day mentally," outside linebacker coach Quintin Green said. "It is not just on the field, it is off the field, just becoming better men, coming closer as a team."
The Rockets finished their regular 2017 season as second in the district and will return to D.W. Rutledge Stadium to face off against the Warren Warriors (7-4) for their first playoff game.