Massey-Williams has dedicated 14 years to Project Graduation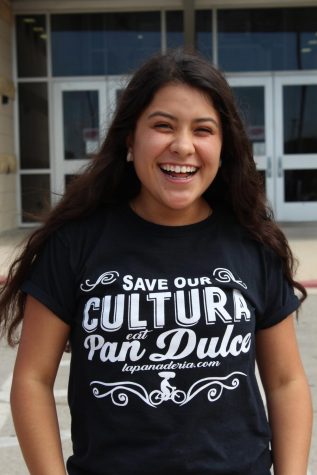 More stories from Izabella DeLaGarza
For the past fourteen years, Mary Helen Massey-Williams has dedicated her time to Judson High School's Project Graduation.
Schools always appreciate people who give their time to the community, but they appreciate it even more when that person cares just as much about the students. Massey-Williams is the epitome of this, being one of the most charitable and caring people.
The students and her faith in them have been her motivation to persevere with Project Graduation.
"I believe in our students, and I want them to know I care," Massey-Williams said.
Somehow, she has found a way to balance volunteering with the organization and very occupied outside life. She is involved in her church, used to work more than forty hours a week, keeps up with her family of three children and a husband, bakes sugar-free goods for those with diabetes as a hobby, and sings at special occasions.
Massey-Williams has helped the entire district since 1989, starting when she became a member of the Helping Hands at Candlewood Elementary. In the span of twenty seven years, she has volunteered at Judson and Wagner High School by chaperoning, started a perfect attendance recognition at Kirby Middle School and here at Judson, donated supplies and furniture to Metzger and Kirby Middle School, restarted Kirby's PTO, been the director of the Judson Education Foundation for twelve years, and has done much more.
She says the grace of God and her family have supported her and given her the ability to do all of these things.
"I'm running around like a chicken with its head cut off," Massey-Williams said when she was asked how her day was going.
Massey-Williams has left a huge impact on students and their futures, but she still has plans to continue contributing to Project Graduation. She has helped kick off the first Project Graduation at Wagner High School, has been a tremendous essential with Judson's, and is now concluding her time with us this year to start Veterans Memorial's inaugural Project Graduation.
"What I like about Project Graduation is the students having a good time in a drug-free and safe environment," Massey-Williams said. "For most of the students, they will not be like this again, sharing their happiness."
The work she has done has been remarkable and impactful, leaving a legacy and quite the shoe to fill for all those who will follow her. Finding selfless and committed people is rare, but this school happened to be graced with one for fourteen years. She has given Judson and its Project Graduation fourteen years of memories, achievements, fundraisers, graduates, charity, care, and futures.
"I am very proud to say I've been active with Project Graduation since 2002 and have enjoyed every minute and would do it all over again," Massey-Williams said.